Do the Murph this Memorial Day Weekend
The Murph Challenge is a HIT workout to do every Memorial Day. It's an excruciating workout that will kick your ass and humble you.
You're probably asking though, what is the Murph and why should I do it?
About Lt. Michael P. Murphy and why we do the Murph Challenge
Lt. Michael P. Murphy was a Navy Seal who made the ultimate sacrifice for his teammates during Operation Redwings. Lt. Murphy heroically sacrificed his life for his teammates to save in a dire situation. Michael Murphy is a hero. Not many people are will to do that to save their teammates. It takes a very special person. We do the Murph to honor him and keep him in our memories.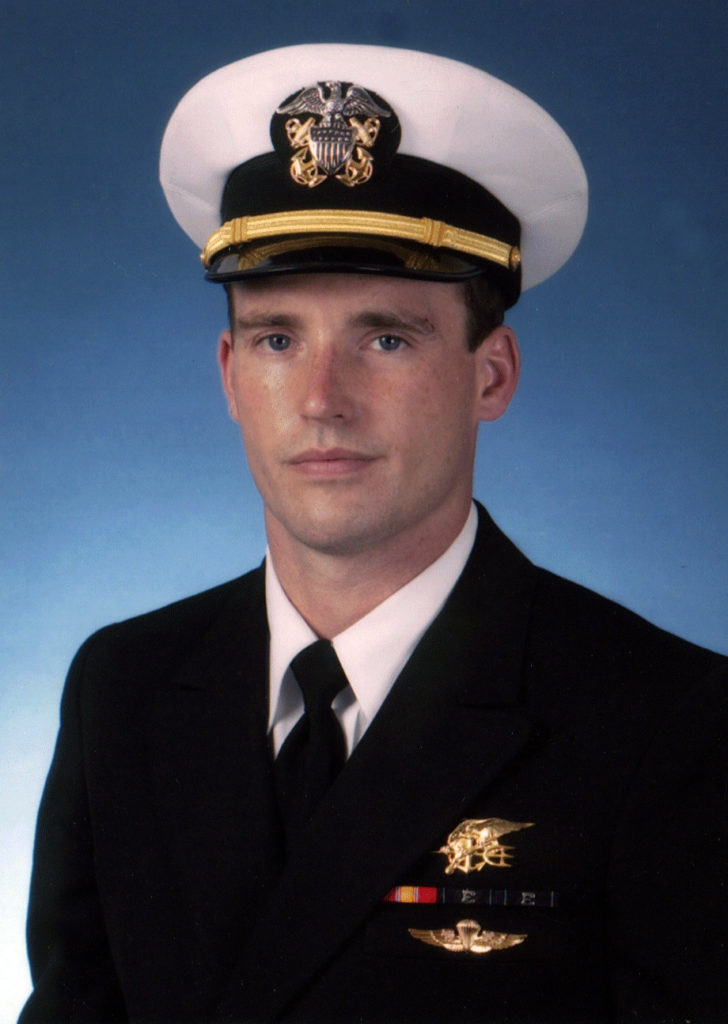 If you want to read up more on this mission and Michael Murphy in general you can check out the book called "Lone Survivor" by Marcus Luttrell. There is also a movie out about it starring Mark Wahlberg playing Marcus Luttrel and Taylor Kitsch portraying Michael Murphy. 
Foundation
You can officially register for the workout via on their official website
Once registered, you can select an item of purchase and that money goes straight to the LT. Michael P. Murphy Memorial Scholarship Foundation. You can find more details out about its here 
The Murph Challenge Workout
So what is the workout?
Well, the workout consists of the following: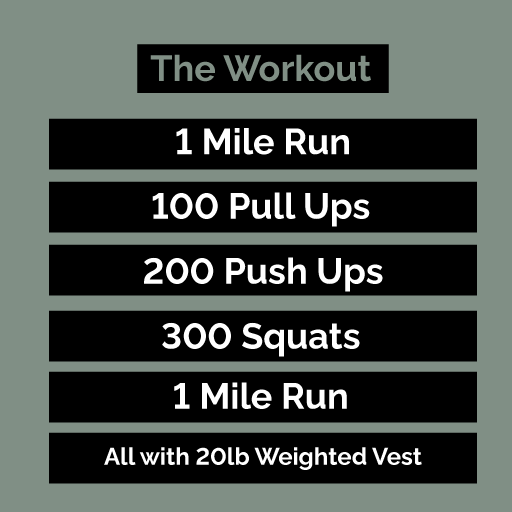 It's not easy whatsoever, but if you have a pull-up bar, you should give this workout your time and dedication even if you don't have a weighted vest. 
Final Thoughts
I do the MURPH every year now. It never gets easier, but somehow my times get better. Go figure. If you want a tip, break the workout into 10 sets of:
10 pull-ups
20 push-ups
30 squats
Do the mile run before and the mile run after. You'll be surprised at your time and that you were able to get through it. If you do the Murph, post your time up in the here.
Post your time also on social media and spread the word on The Murph Challenge and the story of Lt. Michael Murphy. 
If you did the Murph and you feel like your cardio isn't great, see if an elevation mask would benefit you. 
Image sources: https://special-ops.org/, https://en.wikipedia.org/wiki/Michael_P._Murphy