Best Music to Listen to When you Workout
By Bashir Murtaza · May 23rd 2020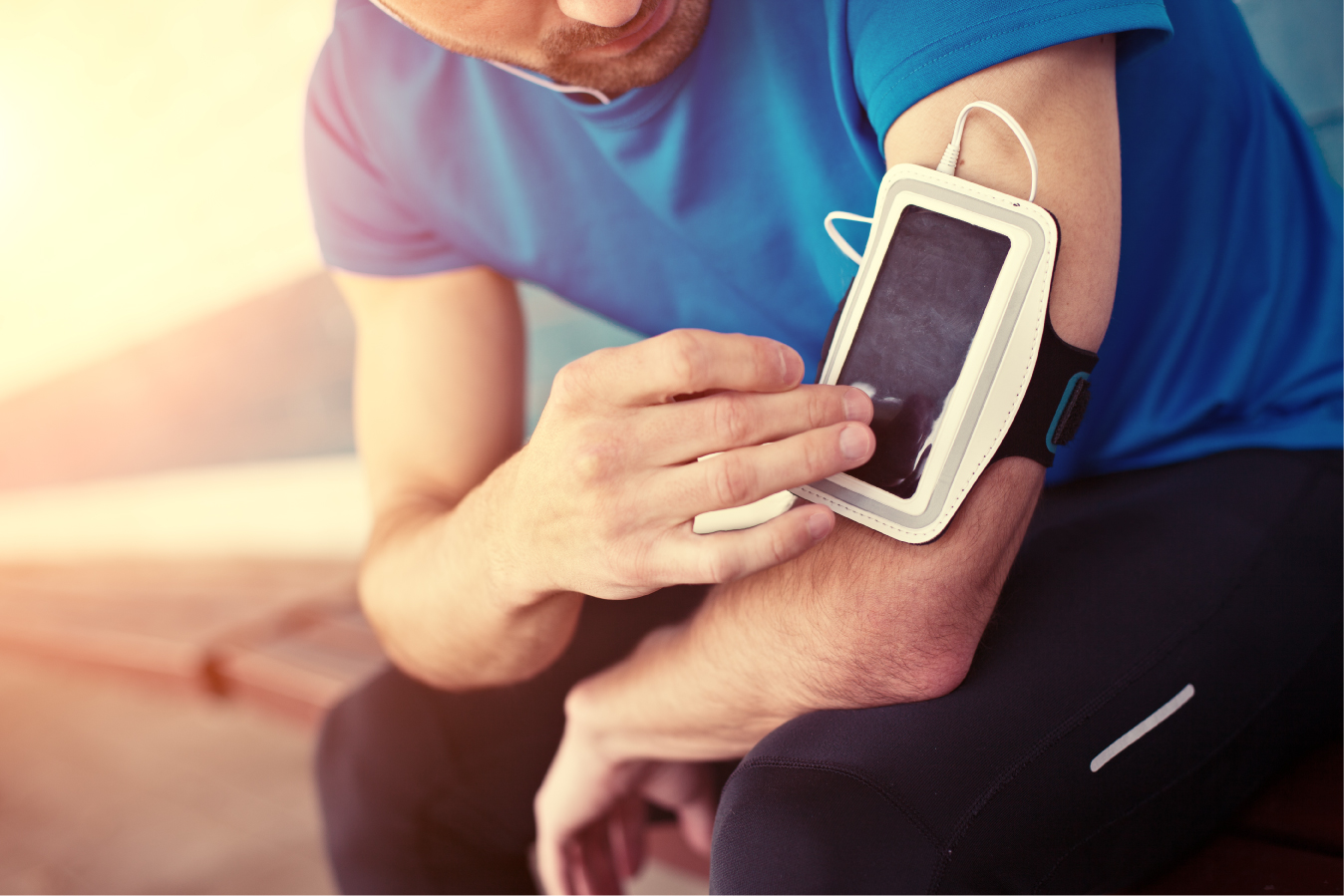 Music is a great resource that fuels my workout. Here are some of my suggested songs and genres to take your workout to a new level!
Music is one of the few, but most important things that fuel my workout. It gives me energy, it gets me ready, and puts me in a proper mindset to get after my workout. If for some reason you haven't listened to music while training I highly, HIGHLY recommend it. With all of the genres out there, what is the best music to listen to when exercising? I actually like to break up my playlist based on the type of workout I'm doing (cardio, resistance training, mobility/yoga). Here are the genres I listen to for each kind of workout:
RESISTANCE TRAINING/PRE WORKOUT
If you know me personally, you know I'm a huge heavy metal fan. When it comes to resistance training I always listen to heavy metal. It provides an extra pump that is almost undescribed. When you're listening to a band like Amon Amarth, a Swedish band that has all of their songs based on Norse mythology, and you hear things like "See me rise, the mighty Surt Destroyer of the universe, Bringer of flames and endless hurt, Scorcher of men and Earth" with crazy riffs and drumming in the background, how could you not get hyped? You feel like you're about to destroy everything in your path. Weights look puny and light and you feel like you can conquer the world. If I'm about to go for a new PR (personal record) or one rep max, my go-to song is The Heaviest Matter of the Universe by Gojira. I can't put into words how good this song is. Next time you're going to lift heavy, listen to that song. You won't be disappointed.
Another genre I listen to during resistance training is hip hop. I wouldn't listen to it during the workout itself, but more often during my warm up to get into the proper mindset. I'm not too much into hip hop and my knowledge of artist is very limited. However, I usually listen to Kendrick Lamar or Eminem.
Top 10 Resistance training songs:
The Heaviest Matter of the Universe - Gojira
Rip & Tear - Mick Gordon (Doom Soundtrack)
Flying Whales - Gojira
Destroyer of the Universe - Amon Amarth
Twilight of the Thunder God - Amon Amarth
Anything off Kill 'Em All - Metallica
Iron Tusk - Mastodon
Holy wars - Megadeth
Clenching the Fists of Dissent - Machine Head
The Great Southern Trendkill - Pantera
There are so many more I want to list and I'm sure my top 10 will change, but currently, that's what I've been listening to.
CARDIO
With cardio I've always had mixed playlists. Some days I'll put on metal, other days I'll put on rap. At some point though (and most often) I'll turn to EDM(electronic dance music). I'm not a huge EDM fan, but I do enjoy listening to it during my cardio sessions. I'll make the exception for when I'm doing something like HIIT(High Intensity Interval Training)- I don't really like having a constant/consistent beat because usually HIIT workouts aren't consistent and get changed up quite often.
My top 10 Cardio songs:
Superliminal - Deadmau5
One More Time - Daft Punk
Touch It / Technologic - Daft Punk (Alive 2007)
Pursuit - Gesaffelstein
Stache - Zedd
Who's Afraid Of 138!? - Armin Van Buuren
Iron - Calvin Harris
EML Ritual - The Chemical Brothers
Galvanize - The Chemical Brothers
Greyhound - Swedish House Mafia
My EDM knowledge isn't too great and some of these songs may be basic to true fans, but it helps me get through those long dull cardio sessions.
YOGA/MOBILITY
The times I do yoga or any type of mobility work, I like to listen to something that's more unwinding and a bit more relaxing. My go-to genre is post rock. It can be slightly dramatic in sound, but usually it has a more calming sound to it. During mobility work you don't want to be too distracted from what you're doing (at least I don't) and listening to something that helps me stay more focused usually works best.
My top 10 yoga/mobility songs:
Barren Lands of the Modern Dinosaur - If These Trees Could Talk
The Wilderness - Explosions In The Sky
Pig Powder - God is An Astronaut
The World is Our __ - This Will Destroy You
They Move On Tracks Of Never-Ending Light - This Will Destroy You
The Only Moment We Were Alone - Explosions In The Sky
Ashes in the Snow - Mono
Darkfield - Caspian
The Heart That Fed - Caspian
I'm Jim Morrison, I'm Dead - Mogwai
Don't let the song titles fool you, these are some really amazing songs. Post rock may not be everyone's genre, but if you're looking for something relaxing or something to listen toto focus, I think you'll like it ;)
FINAL THOUGHTS
Music is one of the main elements that fuel my workout (Fuel - Metallica). It gets me amped up and sets the mood and energy for me. When I see people workout without music I give them huge props cause I know my workouts aren't the same without listening to some type of music. These are all of my go-to tracks depending on what I'm doing. Send me an email or DM on Instagram of any tracks you like to listen to! I'm always interested in new music to listen to!
Get a Free Guide!
Enter your email below to get a FREE guide on How to Track Your Calories and Macros