Jocko Pre-Workout Review
By Bashir Murtaza · September 27th 2023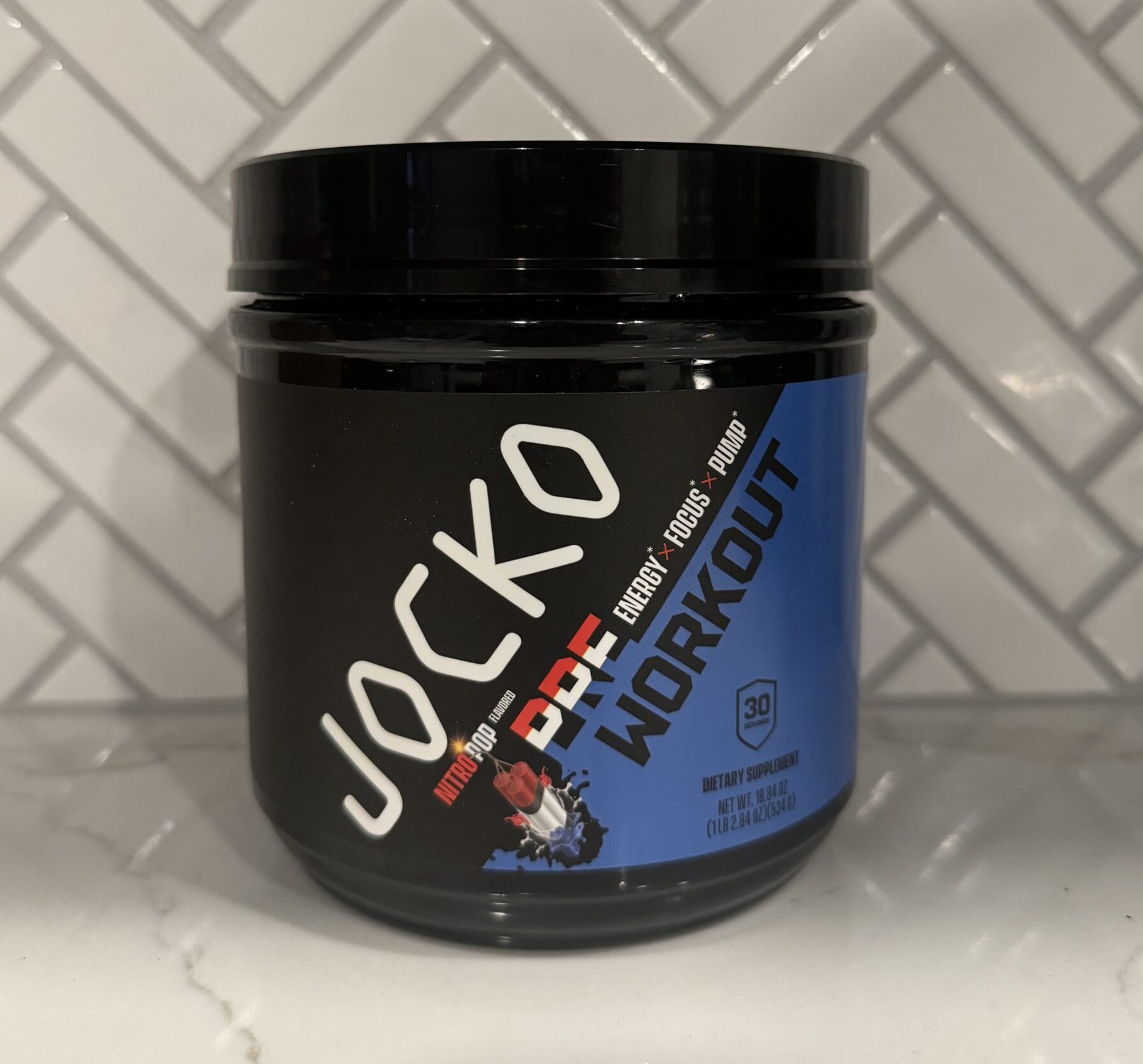 Seeking a power-packed pre-workout formula? Dive into our detailed Jocko Pre-Workout review and find out more about the new supplement in the Jocko Fuel line.
This Jocko Pre-Workout Review goes over this new product in its Jocko Fuel lineup. Let's go over this product and how it compares to other pre-workouts on the market. 
Jocko Pre-Workout Review
A great pre-workout in the Jocko Fuel lineup. Truly effective and will get you through your workout. With not too much or too little in it, it is a great product to pick up.
About the Product
Different from Jocko Go, where it's more of an energy drink to aid with cognition and an overall pick-me-up, this powder is exclusively built as a pre-workout. This product as of writing is fairly new to the lineup and plans to separate itself from the rest. Jocko's pre-workout wants to benefit your focus, give you a pump, and give you energy. With that being said, let's dive more into the product and see if it lives up to the other products in the lineup. 
Nutrition Facts / Ingredients (Rating: 4.5/5)
As mentioned before, this pre-workout is meant to be a pre-workout and not just another energy drink. Here are the nutrition facts of this product. We'll then break down what differentiates this and make this a pre-workout. 
| Nutrient/Ingredient | Amount |
| --- | --- |
| Calories | 10 |
| Carbs | 2g |
| Vitamin C | 90mg |
| Vitamin B6 | 2mg |
| Vitamin B12 | 2mcg |
| Magnesium | 15mg |
| Chloride | 70mg |
| Sodium | 90mg |
| Potassium | 80mg |
| L-Citrulline | 6g |
| Beta Alanine | 3.2g |
| N-Acetyl L-Carnitine Hydrochloride | Not Specified |
| Caffeine | 200mg |
| Theobromine | 50mg |
| Methylliberine | 25mg |
The formulation is commendable, particularly with its caffeine dose that's not too over the top, combined with a reasonable calorie count. The potassium-to-sodium ratio is decent, aligning well with what fitness enthusiasts often seek.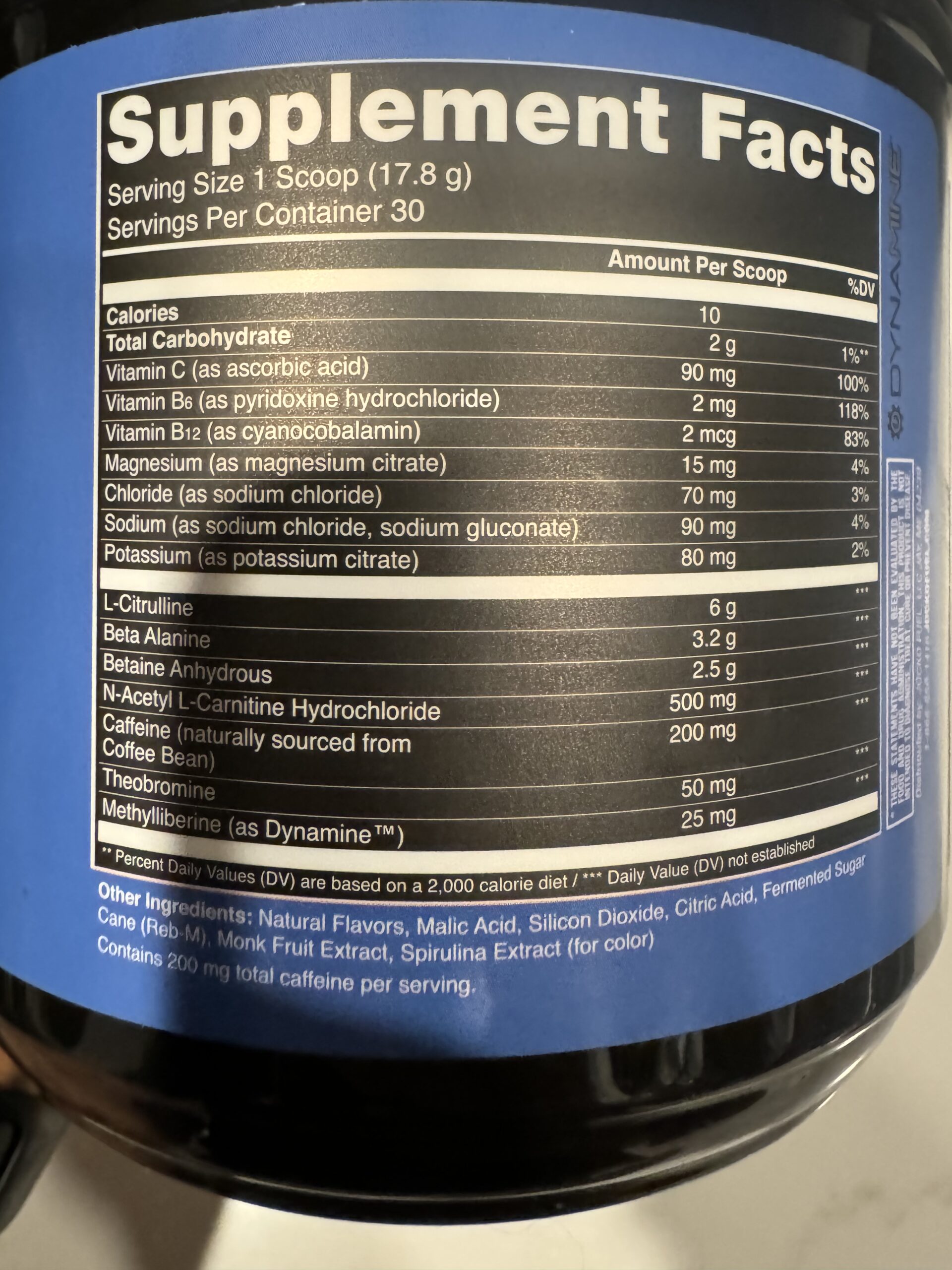 Micronutrients and Their Benefits
Vitamin C (90mg): An antioxidant that supports immune function and aids in the synthesis of collagen for joint and skin health.

Vitamin B6 (2mg) & B12 (2mcg): Both are crucial for energy production, red blood cell formation, and healthy brain function. You'll find it in plenty of energy supplements.

Magnesium (15mg): Vital for muscle contraction, nerve function, and energy production.

Chloride (70mg), Sodium (90mg), and Potassium (80mg): Electrolytes that help maintain fluid balance and muscle function.
L-Citrulline
L-Citrulline, an amino acid found in watermelons, aids in vasodilation. When ingested, it transforms into L-Arginine, boosting nitric oxide levels, which enhances blood flow to muscles during exercise. This results in reduced fatigue, improved endurance, and faster post-workout recovery.
Beta-Alanine - The Tingles
Beta-alanine, a non-essential amino acid, produces carnosine, which helps counteract the acidic by-products of high-intensity exercise, delaying muscle fatigue. Commonly used in pre-workouts, it enhances performance in short-duration, high-intensity activities. Some users might experience a harmless tingling sensation called paresthesia.
Note: If you try this product and you get a tingly feeling, it's because of this. Plenty of people aren't a fan of Beta-alanine, so if you are not a fan, you may want to try a different pre-workout.
N-Acetyl L-Carnitine
N-acetyl L-carnitine, a variant of the amino acid derivative L-Carnitine, plays a pivotal role in transporting fatty acids into cells energy-producing mitochondria. Essential for energy production during aerobic activities, it also aids in post-exercise recovery and reduces muscle damage.
Another product that has L-carnitine is in Outwork Nutrition's Pre-workout.
Other Ingredients
Other ingredients that can be found that mainly enhance the flavor are:
Natural Flavors
Malic Acid
Silicon Dioxide
Citric Acid
Fermented Sugar Cane
Monk Fruit Extract
Spirulina Extract
L-citrulline, Beta-alanine, and L-carnitine are what mainly differentiates this product compared to the rest in the Jocko making this a true pre-workout. 
Taste (Rating: 4/5)
The flavor of Jocko Pre-Workout that I'm reviewing is the Nitro Pop flavored. Opening the product, you already get a big whiff of the Nitro Pop. Since I love Nitro Pop, this was an awesome experience. I haven't tried the other flavors yet, but as of writing this, here are all the flavors:
Blue Raspberry
Sour Peach
Sour Grape
Nitro Pop
Overall, the Jocko Pre-Workout brings a decent flavor to the table. While it may not be the most outstanding-tasting product, its taste is pleasant enough, making it easy to consume before your workout sessions.
Effectiveness (Rating: 4.5/5)
Jocko Pre-Workout is only 1 scoop for a full dose. You should mix it between 12-24oz of water for effectiveness.
After mixing and drinking, you will probably start to feel "the tingle" 15 minutes in. For most pre-workouts, this is when things start to hit in general. So this isn't a surprise.
Once working out though, this pre-workout did what it was meant to do and had me get after it. It's a very effective product. 
Considering the caffeine content and the beta-alanine alone, you'll feel amped during your workout.
Overall though, the benefits of the L-citrulline, Beta-alanine, and L-carnitine can't be understated. This is what makes a pre-workout effective and what will get you pumped.
This product will make you want to GET SOME. IYKYK.
Note: If you're not a fan of the tingling sensation, this might be a factor to consider.
Price (Rating: 4/5)
The pricing isn't too different from other products on the market with a similar price of $45. Overall, if you like pre-workouts and you like Jocko, the price is justifiable considering it's an effective pre-workout. 
You can view the current price here.
Jocko Pre-Workout Review Final Thoughts (Average Score: 4.25/5)
Jocko Pre-Workout is a great product to help you GET AFTER IT.
It's a staple in the already great Jocko Fuel lineup and will give other pre-workouts a run for their money in some cases. The product's effectiveness, combined with its solid nutritional profile, makes it a worthy option for many. If you are a Jocko fan, this is a product worth trying! You won't regret it. 
You can buy it from Amazon or from their website.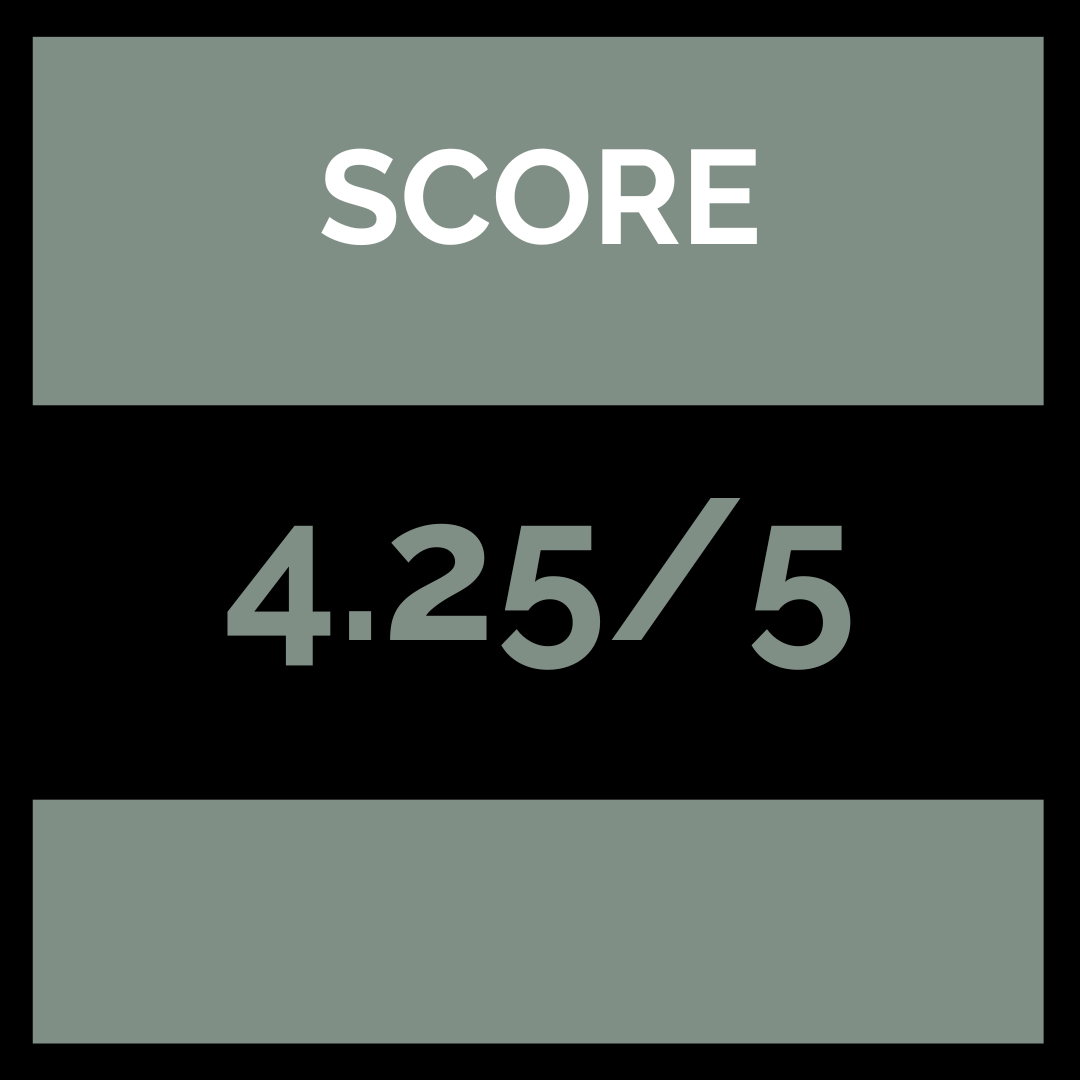 Note: All Amazon links are affiliate links.
Get a Free Guide!
Enter your email below to get a FREE guide on How to Track Your Calories and Macros
Similar Posts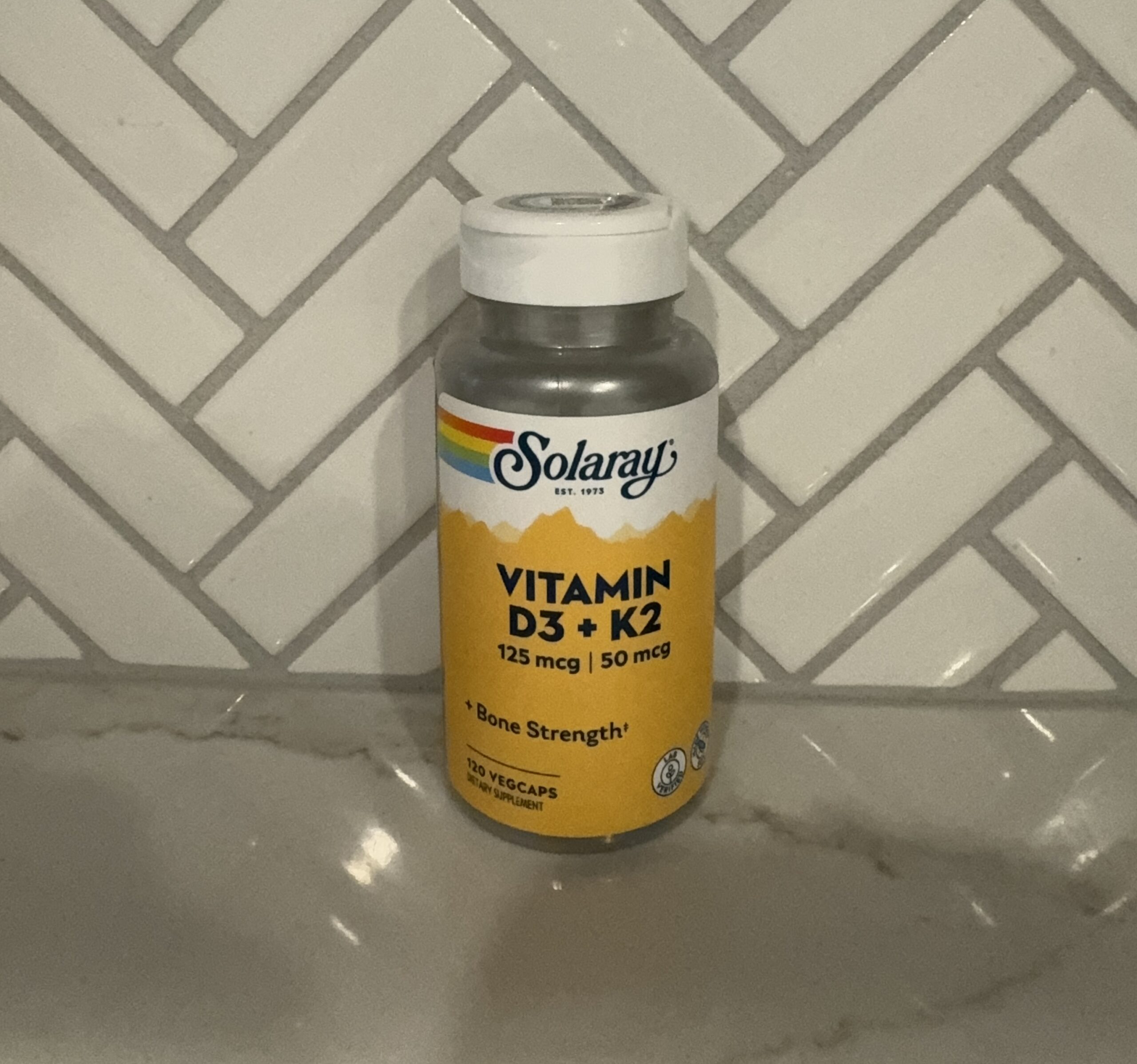 Solaray Vitamin D3 + K2 Review
Delve into our comprehensive Solaray Vitamin D3 + K2 review to find out about the potent supplement blend that is much needed.