Outwork Nutrition Pre-Workout - Review
By Bashir Murtaza · December 6th 2020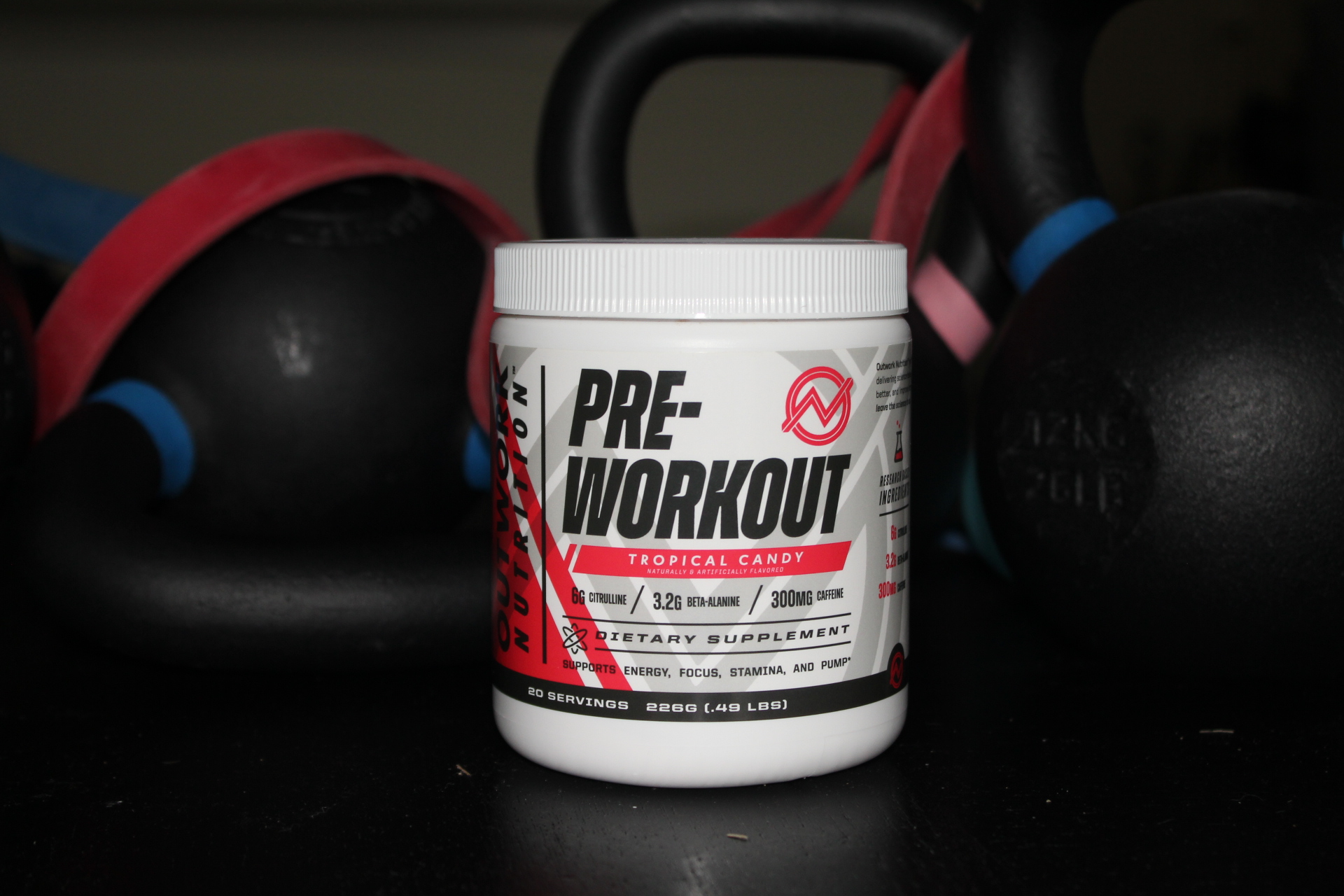 The Outwork Nutrition Pre-workout is a new supplement by Dr. Layne Norton. This review will go over the product and it's effectivness.
The Outwork Nutrition pre-workout is a new supplement from the new brand by Dr. Layne Norton. Layne Norton is a highly respected Doctor in his field and is credible for his great coaching, workout programs, and new app Carbon Diet Coach.
Outwork Nutrition's main focus is making science-based supplements. Already off the bat, this is something that intrigues me and should intrigue others. Many supplements have components in them that aren't needed and are claimed to have renowned effects on you. From all I've seen on Layne, he's always offered non BS advice. I'm glad to see his supplement brand follow the same motto. 
This review will specifically be going over the Tropical Candy flavored pre-workout.  We'll be breaking it down by ingredients, taste, experience, and price. Let's dig into it.
Ingredients
Here are the current ingredients inside of the Outwork Nutrition pre-workout:
Citrulline Malate
CarnoSyn Beta-Alanine
Caffeine Anhydrous
Rhodiola Extract (Rhodiola rosea)(root)
L-DOPA (From Mucuna pruriens)(seed)
Note: There aren't calories labeled on this from what I can see, but if I had to make a guess, it would probably be about 10 calories.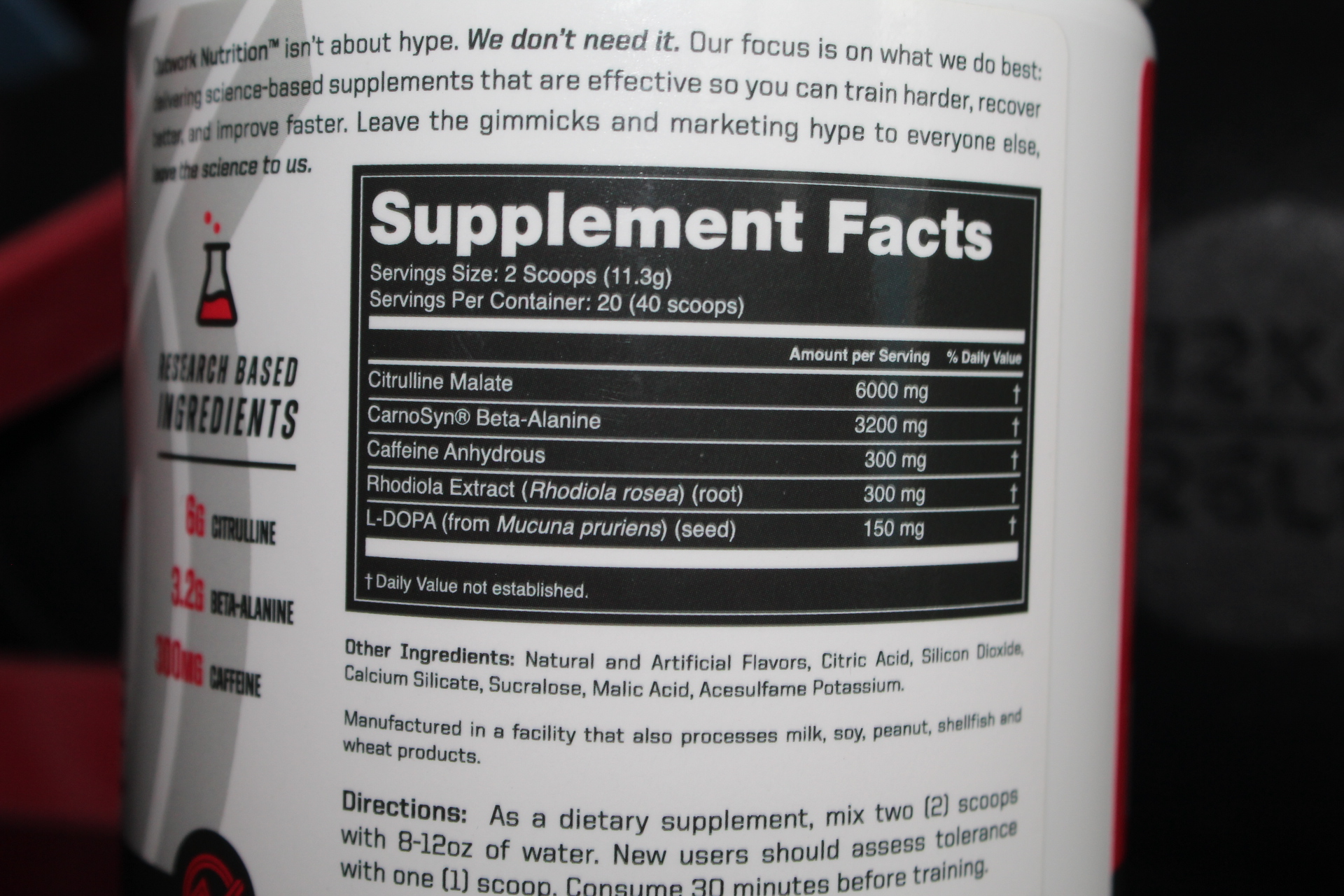 None of these ingredients listed is anything bad to take and what I like about it is that it's pretty simple and straightforward. It's not loaded with a whole bunch of nonsense that you don't need. The blend in this isn't anything too different then you may see from other pre-workouts, however, the Rhodiola Extract is probably the one thing that stuck out to me that I haven't noticed in other pre-workouts. Rhodiola Extract has benefits that can help improve exercise performance and endurance exercise (1).
If you're someone who doesn't like caffeine or doesn't take it, then maybe this isn't the product for you as it contains 300mg of caffeine (a cup of coffee is about 95mg).
Outwork Nutrition's main focus is on science-based supplements. I really enjoy this product foremost because of the lack of bloat it has. All of the ingredients it does have been proven to help with training and focus which is what a pre-workout should be.  
Ingredients: 5/5
Taste
Before we dive right into the taste, let's go over the serving size. A serving of the Outwork Nutrition pre-workout is 2 scoops and it's meant to be taken with 8-12oz of water 30 minutes before training. Anytime I take a pre-workout, I always do half the serving. This is only because of some bad experiences I've had in the past, so I usually go with 1 scoop and ramp it up to 2 throughout time, or once I feel like it's not doing enough. 
Anyways, back to the taste! So my first experience is that I only used 1 scoop or half the recommended serving size. Immediately, it smelled great. Once I started to take my first sips, I was truly surprised this was a pre-workout, it tastes amazing! For only 1 serving, I was expecting it to be fairly watered down or just not taste great but even with the 1 serving, it was awesome.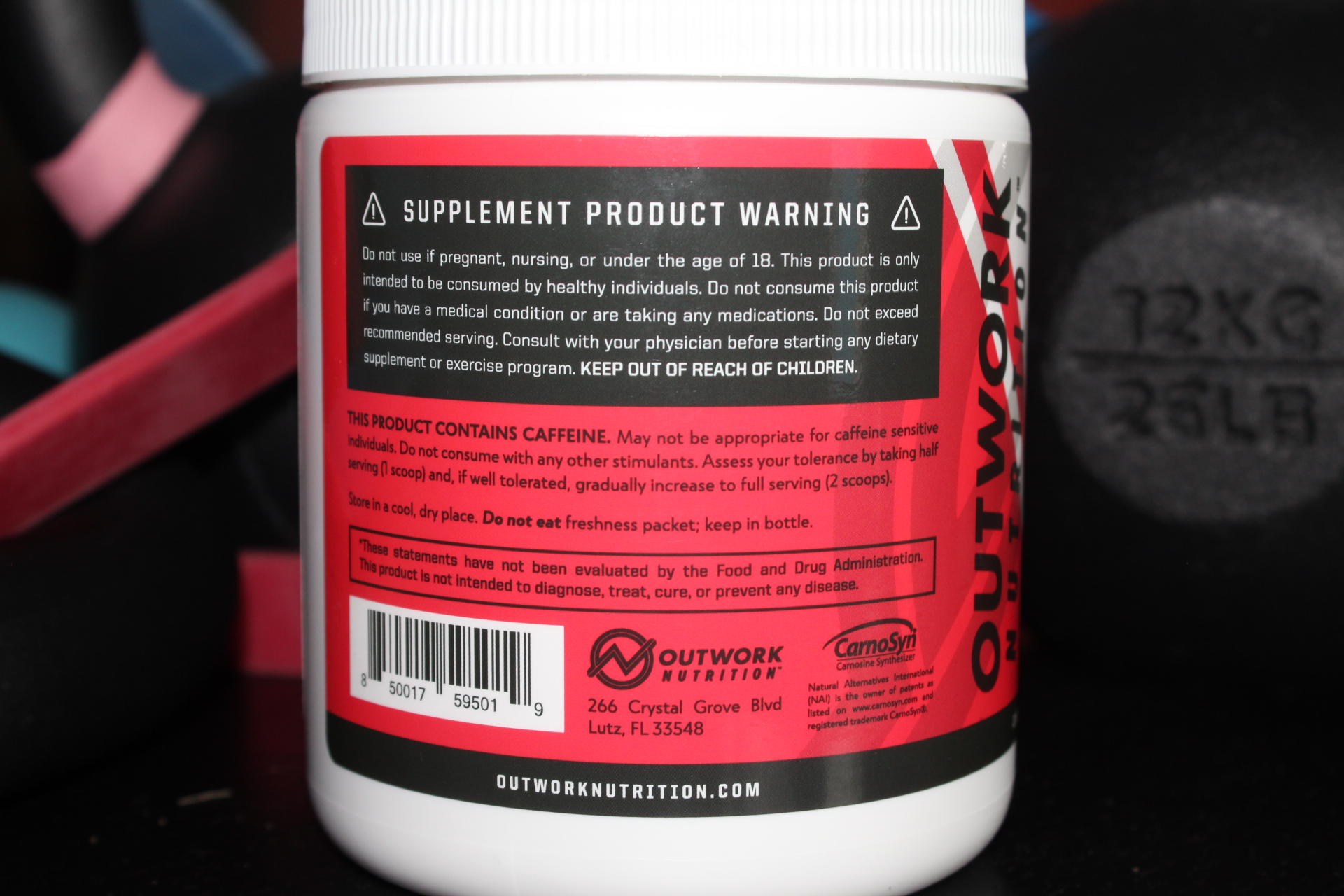 Throughout the week, I progressed to the full serving and it still tastes just as great. Obviously, the taste is a bit stronger but it's one of the better pre-workouts I've tasted. Just to state again, this was the Tropical Candy flavor. There is another flavor as well for Blue Raspberry that I haven't tried yet, but I do plan on trying soon. 
If you're looking for a great tasting pre-workout, you've found one! This is without a doubt one of the better tasting pre-workouts compared to others on the market. 
Taste: 5/5
Experience
As mentioned above, I've tried this pre-workout but a half serving and full serving. I'm going to base the rest of the review on the full serving as that is the way the product should be taken.
Prior Workout 
The first couple of times I took Outwork Nutrition, for some reason I didn't get the full tingling effect that I normally get from a pre-workout (caused by the beta-alanine which is present in this product). Personally, I'm fine not feeling the tingles but I thought it was different to just not feel it. (More on this later). Prior to working out, I would say I felt how I normally do but I was a bit more focused and prepared to workout. I started to get myself worked up more than I normally would.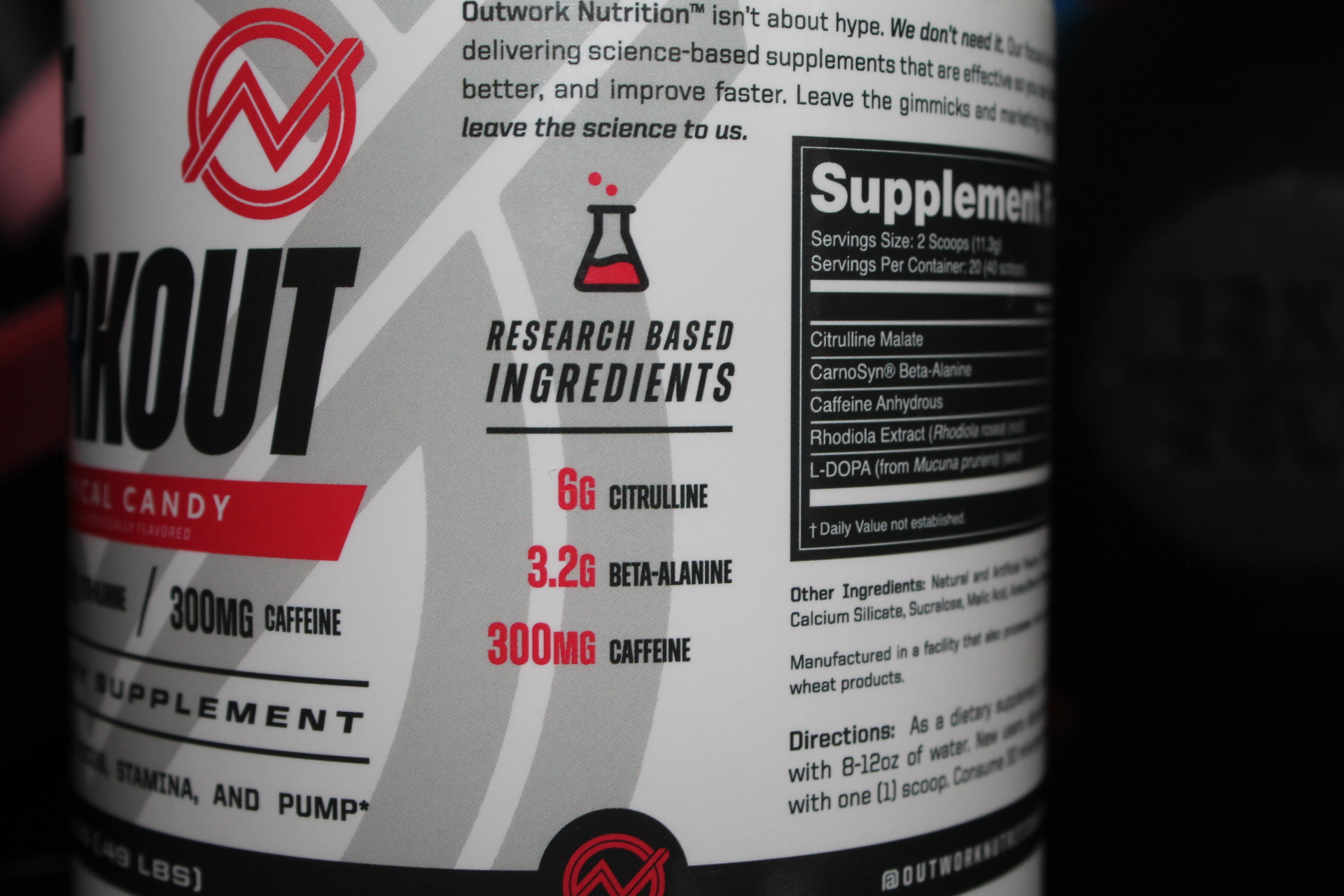 The Workout
Once the workout actually began, I was hyped! I was getting after every set and exercise and was overall really feeling good with the workout. Now I always have on and off days. Some days I feel amazing others, not so much so I thought to myself I'm just having a good workout today.
Throughout the week, the same trend continued. Every workout I did I was really into it once it started and my focus and energy level were great throughout the whole workout. By the time the workout was done, I was starting to burn out a bit but that didn't feel like something from the pre-workout not lasting or anything but me just giving my workout a lot more and feeling the fatigue settle in 45 minutes in.  
Back on to the tingles, so throughout the week, I started noticing a bit more, but it was never anything crazy. I've taken pre-workouts where the tingling sensation is actually unbearable but this pre-workout I hardly felt it or didn't feel it at all. 
The workout experience that the Outwork Nutrition pre-workout provides is substantial. I haven't had a long string of workouts where I felt that great and hyped throughout each one in some time. Outwork Nutrition not only kept me focused on my workout but it kept me energized through it and had me pushing harder than before. 
Experience: 4.5/5
Price
Outwork Nutrition's price goes for 40 USD. With shipping and so on, came out to close to 48.99 USD for me. (NYC area).
Now I do want to say this, the $40 mark is actually the same for a lot of pre-workouts with a similar serving of 20-25 scoops. I think the only issue is the shipping price that jacks it up almost another 10 dollars. Granted, this depends on where you live and isn't something that the company is charging extra from you because they feel like it. However, I do think if Outwork Nutrition later branches out their products to sites like Amazon, it will get more consumers because it would probably be cheaper in terms of shipping. 
Update: Now available on Amazon! (Affiliated link)
Price: 4/5
Outwork Nutrition Pre-Workout Overview and Final Thoughts
Outwork Nutrition's pre-workout is one of the better pre-workouts I've taken in a long time. Its flavor is incredible! There isn't any bloat of ingredients with this product. The ingredients that are in there are super effective and will give you a great workout and experience. The price is only steep due to the shipping (Again depends on where you live). However, I'm sure Outwork Nutrition will eventually branch off and sell their products on other sites in the future.
If you're looking for a new pre-workout, you have to give this a shot. I have no doubt you'll have a great experience with it. The lack of bloat will keep your mind at ease knowing you are consuming stuff you don't need. 
I took the Outwork Nutrition pre-workout both in the morning and afternoon. In the morning I feel like I had even better results because I was on an empty stomach. If you're looking for a pre-workout to get you up in the morning, this is for you. If you want to read more about why you should workout early in the morning, check out this article. 
Note: I'm not affiliated with Outwork Nutrition or Layne Norton in any way. This product is amazing and the future is bright for Outwork Nutrition if they stay on this trend. You can check out their products here: https://outworknutrition.com/
You can also buy it now off Amazon as well for potentially cheaper shipping. (Affiliated link)
Overall: 4.8/5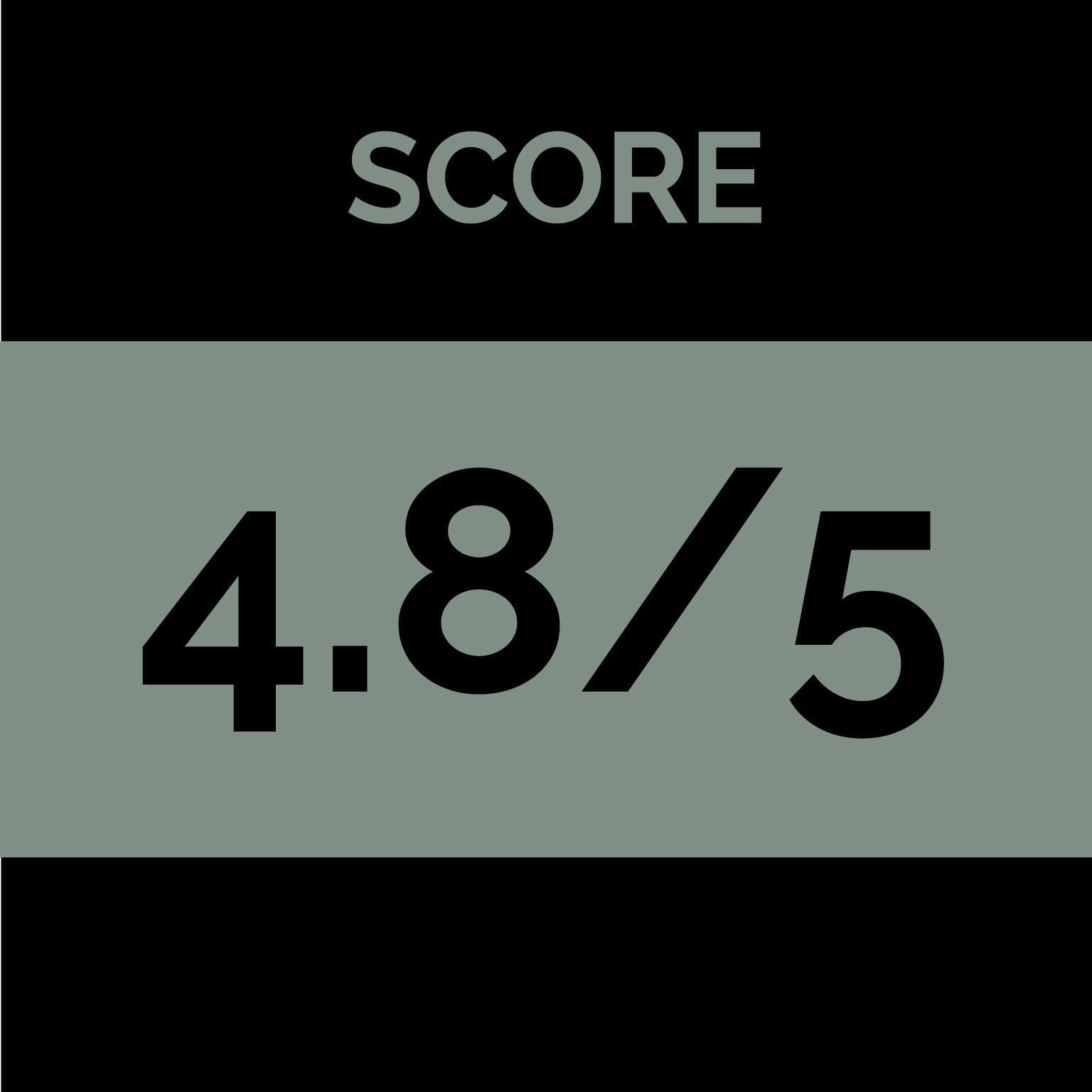 References:
Noreen EE, Buckley JG, Lewis SL, Brandauer J, Stuempfle KJ. The effects of an acute dose of Rhodiola rosea on endurance exercise performance. J Strength Cond Res. 2013 Mar;27(3):839-47. doi: 10.1519/JSC.0b013e31825d9799. PMID: 23443221.
Get a Free Guide!
Enter your email below to get a FREE guide on How to Track Your Calories and Macros
Similar Posts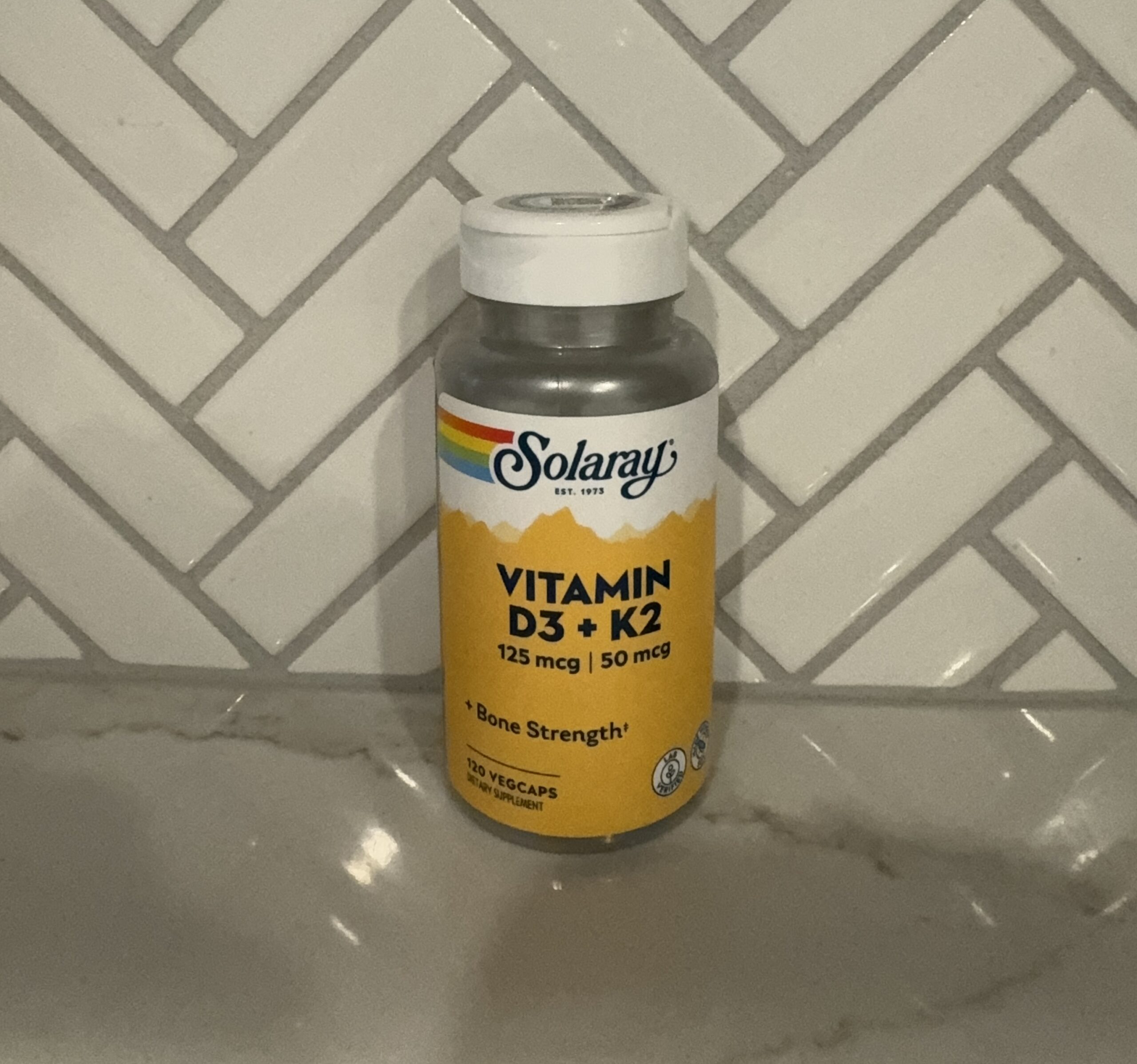 Solaray Vitamin D3 + K2 Review
Delve into our comprehensive Solaray Vitamin D3 + K2 review to find out about the potent supplement blend that is much needed.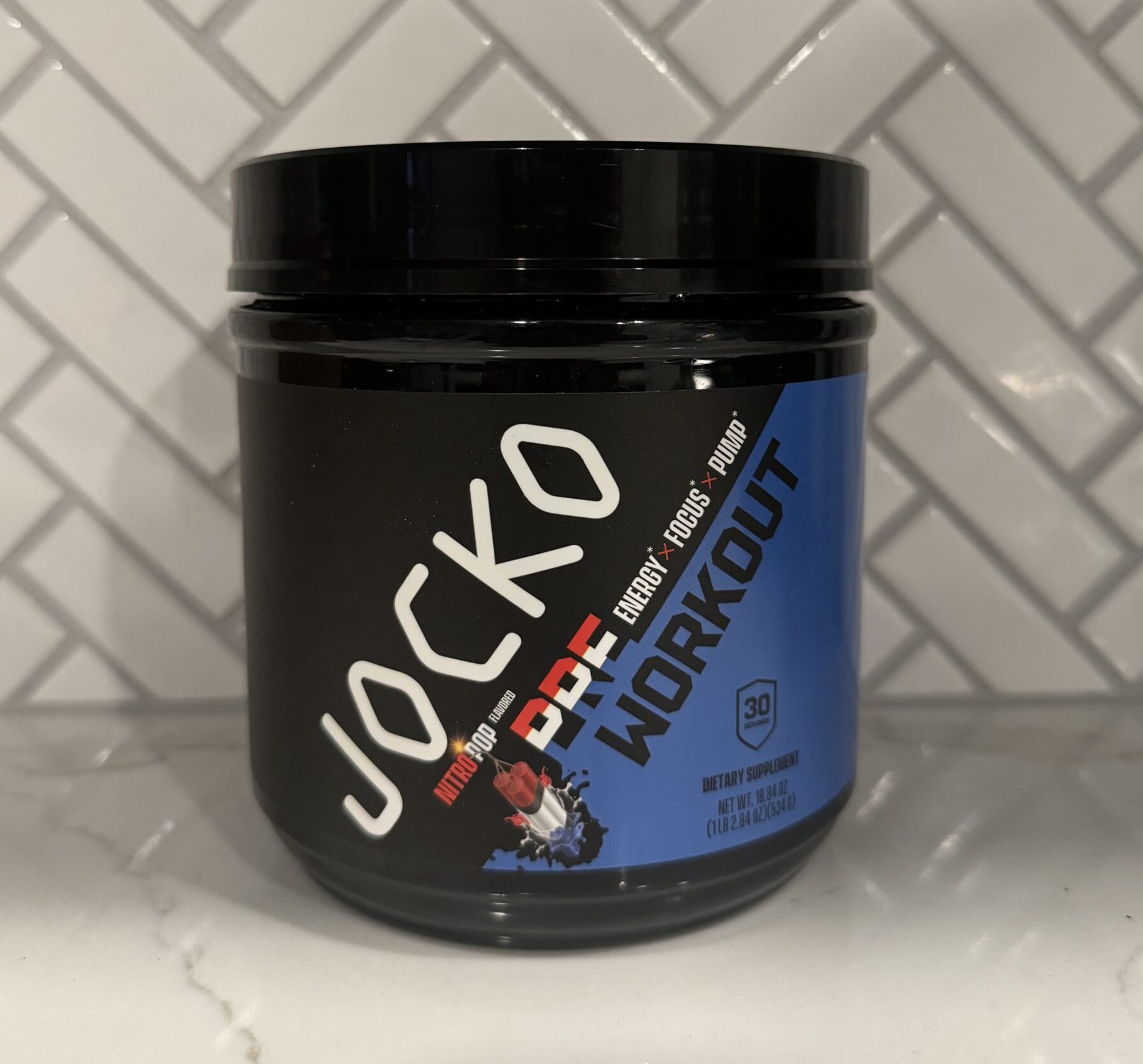 Jocko Pre-Workout Review
Seeking a power-packed pre-workout formula? Dive into our detailed Jocko Pre-Workout review and find out more about the new supplement in the Jocko Fuel line.