Barbells Protein Bar Review - Gourmet Treat for Protein Lovers
By Bashir Murtaza · September 14th 2023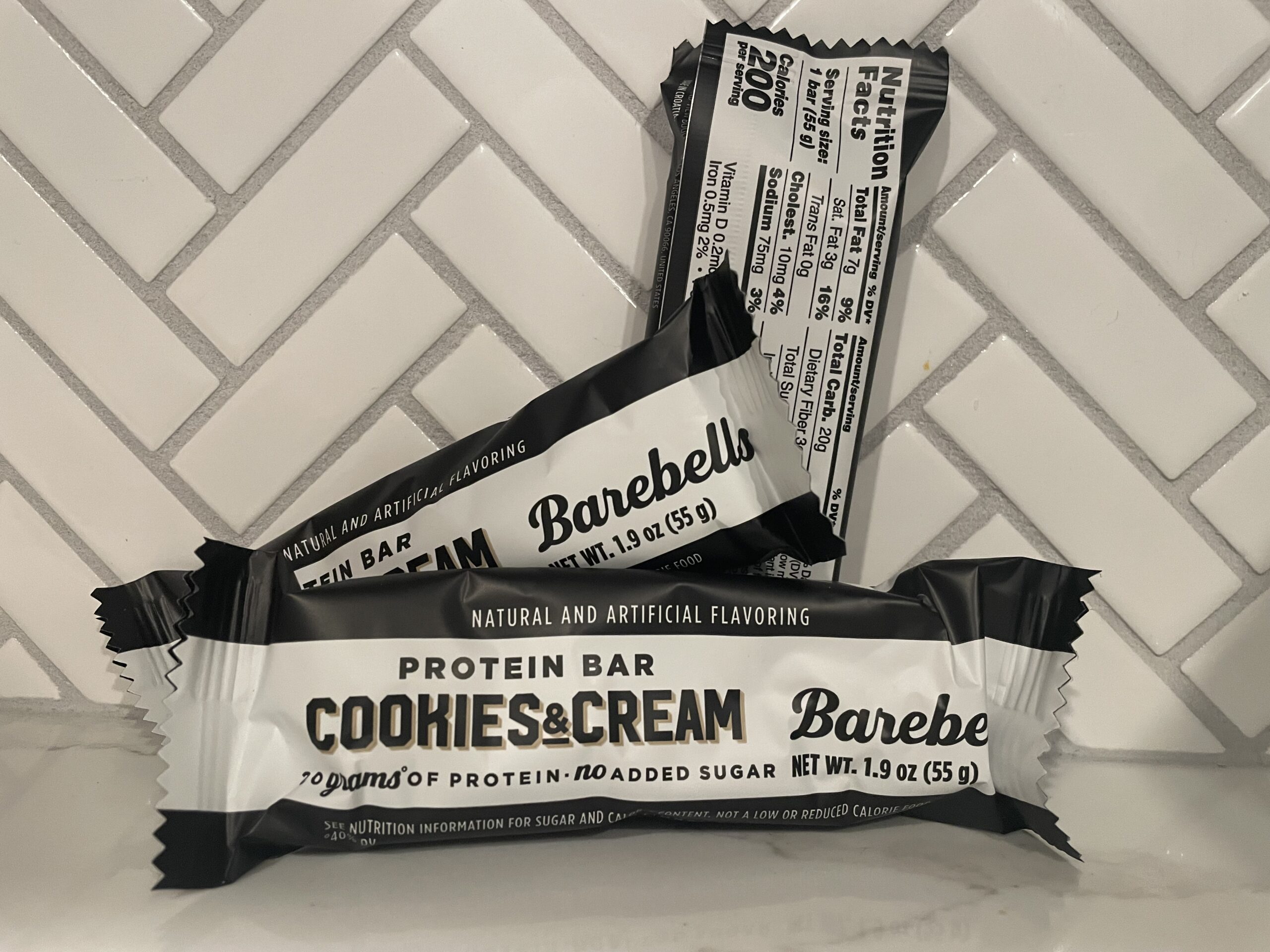 Looking for a satisfying post-workout treat or a high-protein snack? Dive into our Barebells Protein Bar Review covering taste, nutrition, and value!
This Barbells Protein Bar Review will be going over the new hype regarding this phenomenal bar. We'll be diving into the nutrition, taste, value, size, and more. Let's first learn about this product and the company overall.
About the Product
Barbells Protein Bars are from the Barbells company. They are marketed as a satisfying and delicious way to get your protein fix without compromising on taste. With flavors like Cookies and Cream and Chocolate Dough, these bars seem to cater to those with a sweet tooth who are still keeping an eye on their macronutrients. 
Nutrition Facts / Ingredients (Rating: 4/5)
| Nutrient | Amount |
| --- | --- |
| Calories | 200 |
| Protein | 20g |
| Carbohydrates | 20g |
| Fats | 8g |
| Fiber | 3g |
Barbells Protein Bar Macronutrients
The Barebells Protein Bars have a reasonable calorie count of 200 per bar. It also has a decent balance of macronutrients at 20g of carbs, 20g of protein, and 8g of fat.
However, when it comes to fiber, the product could do a bit better. At 3g of fiber, it's not terrible, but brands like Quest offer similar protein bars with a higher fiber content.
Want to know how much protein you should have per day? Check out this article.
Allergens
From the bars themselves and their website, be aware that these bars contain milk and soybeans. They may also contain traces of wheat, peanuts, tree nuts, and gluten. If you have food allergies or sensitivities, tread carefully.
It's good to note they also have vegan products on their site.
Potential Laxative Effects
A word of caution: These bars contain maltitol, which in excessive amounts can cause a laxative effect. Moderation is key.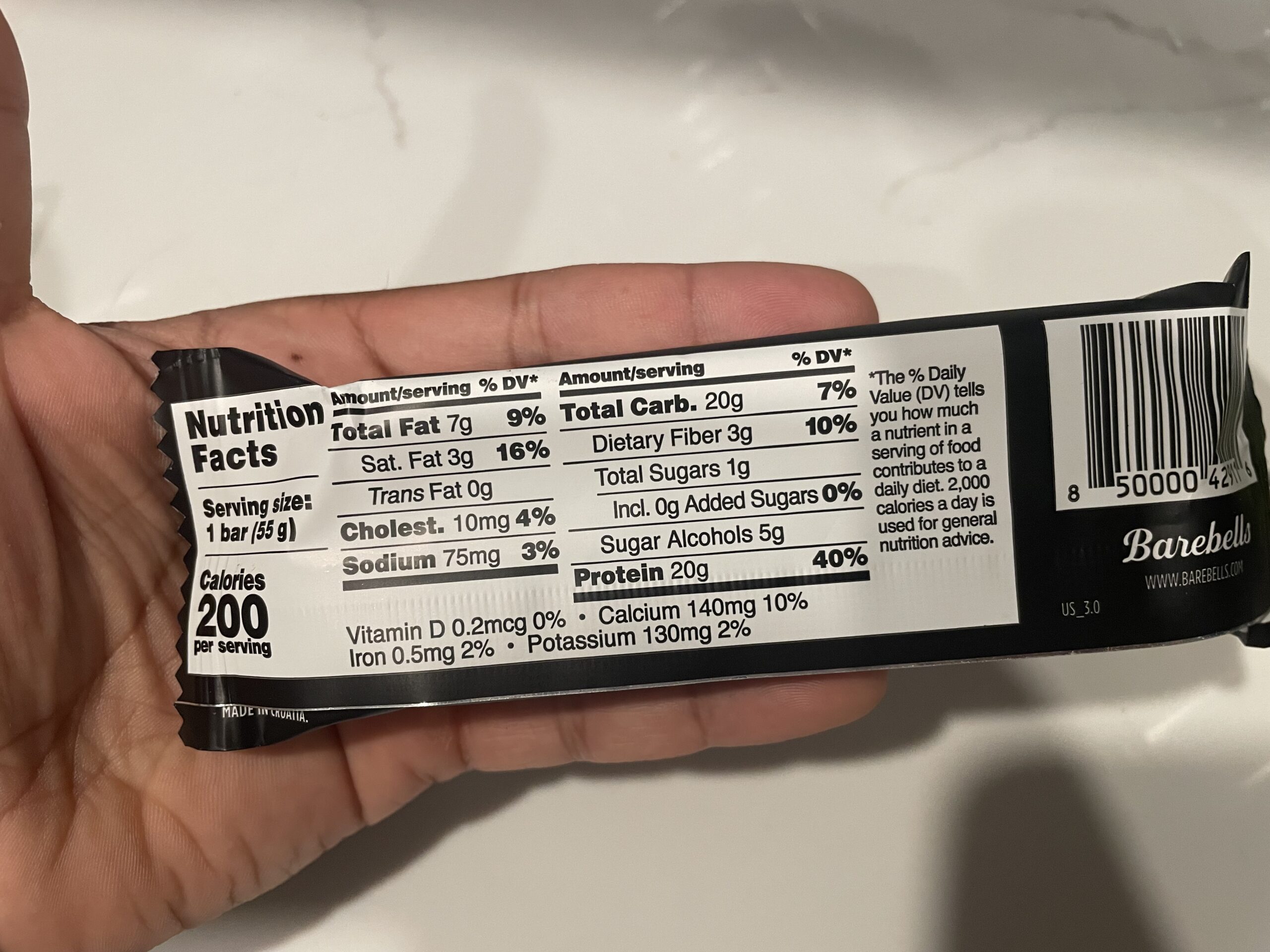 Taste (Rating: 5/5)
Now, let's review the taste of the Barbells Protein Bar. The part is the part we've all been waiting for.
Honestly, if I could break this system and give it a higher rating, I would.
Now don't get me wrong, it's not the best tasting bar in the world BUT it is one of (if not the) best protein bars I've ever had. 
Doesn't Taste Fake
What sets Barebells Protein Bars apart is their taste. Often, you have protein bars and they taste artificial or have a chalky aftertaste.
Not these.
They taste like what they promise and more.
I promise you, you will highly enjoy them and you won't guess they're protein bars.
Unbelievably Good
They have a variety of flavors to choose from. I've personally only had the Cookies and Cream and the Chocolate Dough, but both were phenomenal!
Honestly, one of the problems with the bar is that they're almost too good, making portion control a real challenge.
However, I should mention these can leave you feeling satiated though considering the protein and fiber content.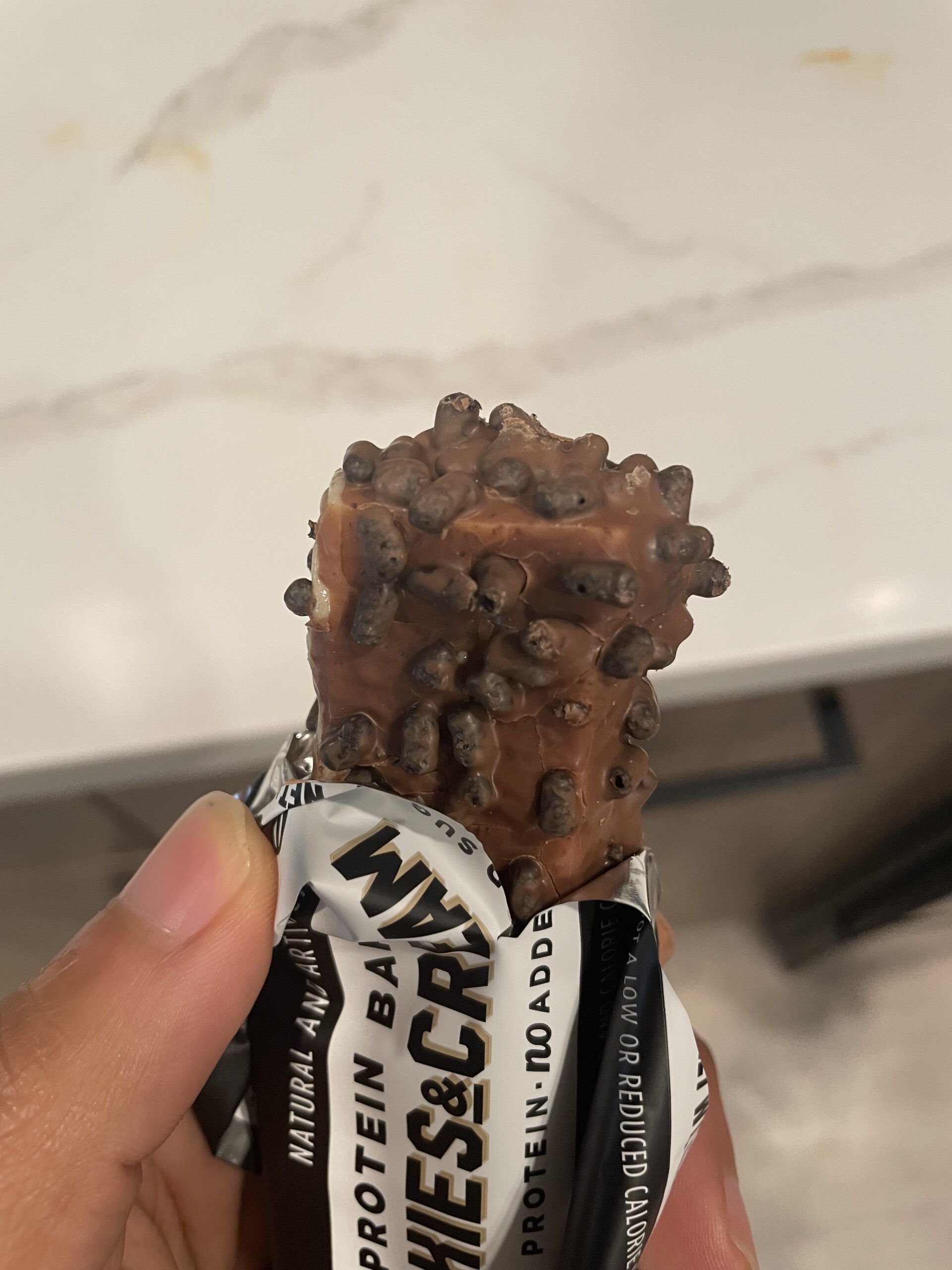 Need a pre-workout to go before your protein snack? Check out our Celsius Review.
Size (Rating: 4/5)
The size of these bars is quite good. Not super large, but not extremely small either. Probably the same size as Snickers. 
They're easy to carry around, and one bar feels like enough to satisfy a post-workout or between-meals craving.
Price (Rating: 3/5)
These bad boys are on the pricier side at $28.99 for a pack of 12. Which is close to $2.50 per bar.
While the taste may justify the price for some, these bars might best be considered a splurge rather than a daily go-to, especially if you find them addictive.
I do feel this is the one thing that is a holdback for these bars. Slightly cheaper and they would be in serious competition with the other brands easily.
Budget-Friendly Tip!
Tip: As of writing this, Trader Joe's offers these bars at a slightly lower price. They don't have it on their site currently but in-store they're cheaper.
If you have a Trader Joe's nearby, it may be worth checking out their stock.
Barbells Protein Bar Review, Score, and Final Thoughts (Average Score: 4/5)
To wrap up this Barbells Protein Bar Review, Barbells is an excellent taste experience for anyone looking for a high-protein, relatively low-calorie snack.
The macronutrient profile is decent but could be improved with a higher fiber content. However, the price is the biggest downside—if you're on a budget, these might be a treat rather than a staple.
If you can afford it and are looking for something that satisfies your sweet tooth while offering a good protein boost, these bars are highly recommended.
Just remember to shop smart—Trader Joe's might be your budget-friendly option for these gourmet bars.
This product gets a solid 4/5!
Looking for other protein reviews? Check out some of our other reviews here.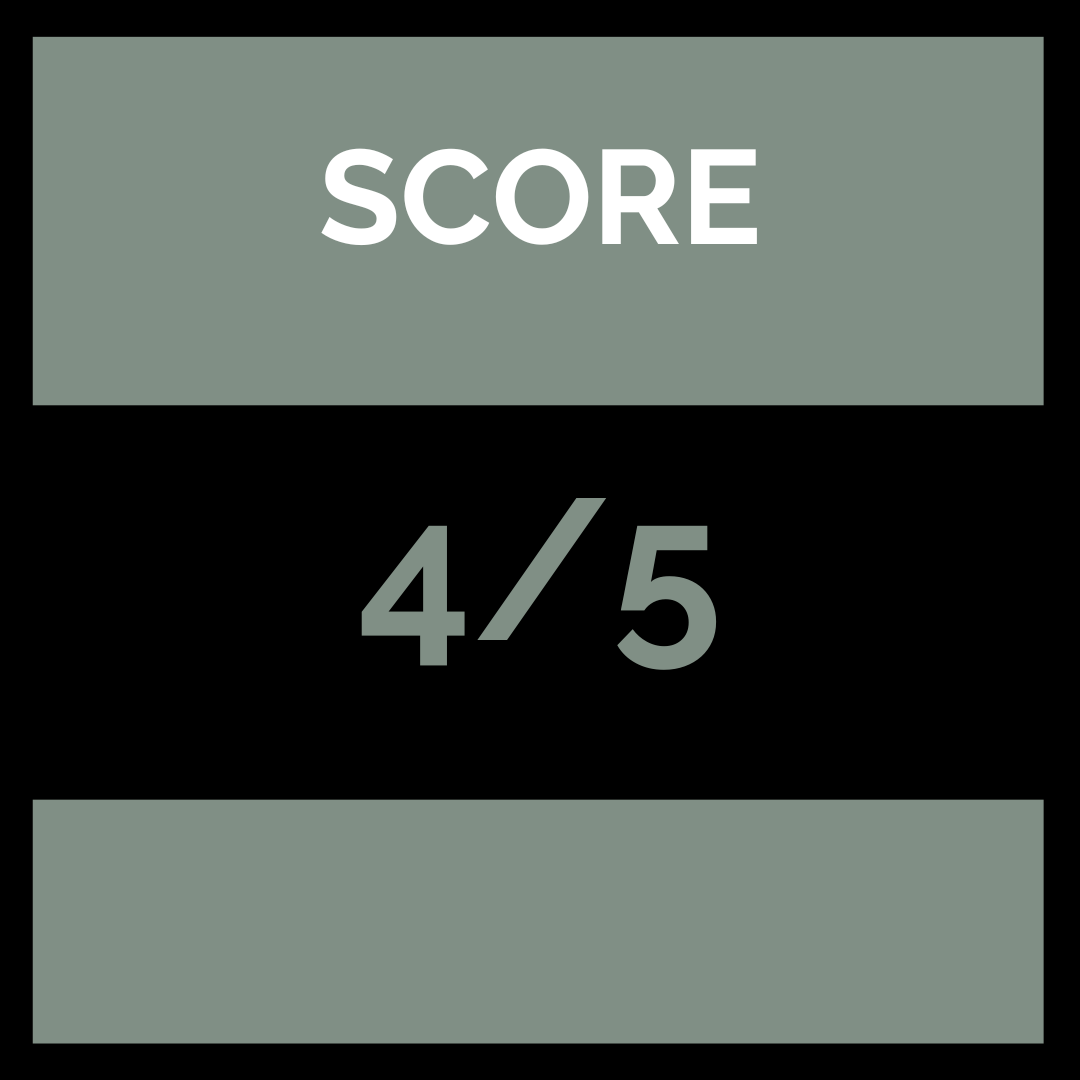 Where To Buy
You can buy Barbells Protein Bars from their website, Amazon, and other shops. Like I mentioned though, Trader Joe's will be your best option in terms of price.
Disclaimer: All Amazon Links are affiliated links.
Get a Free Guide!
Enter your email below to get a FREE guide on How to Track Your Calories and Macros
Similar Posts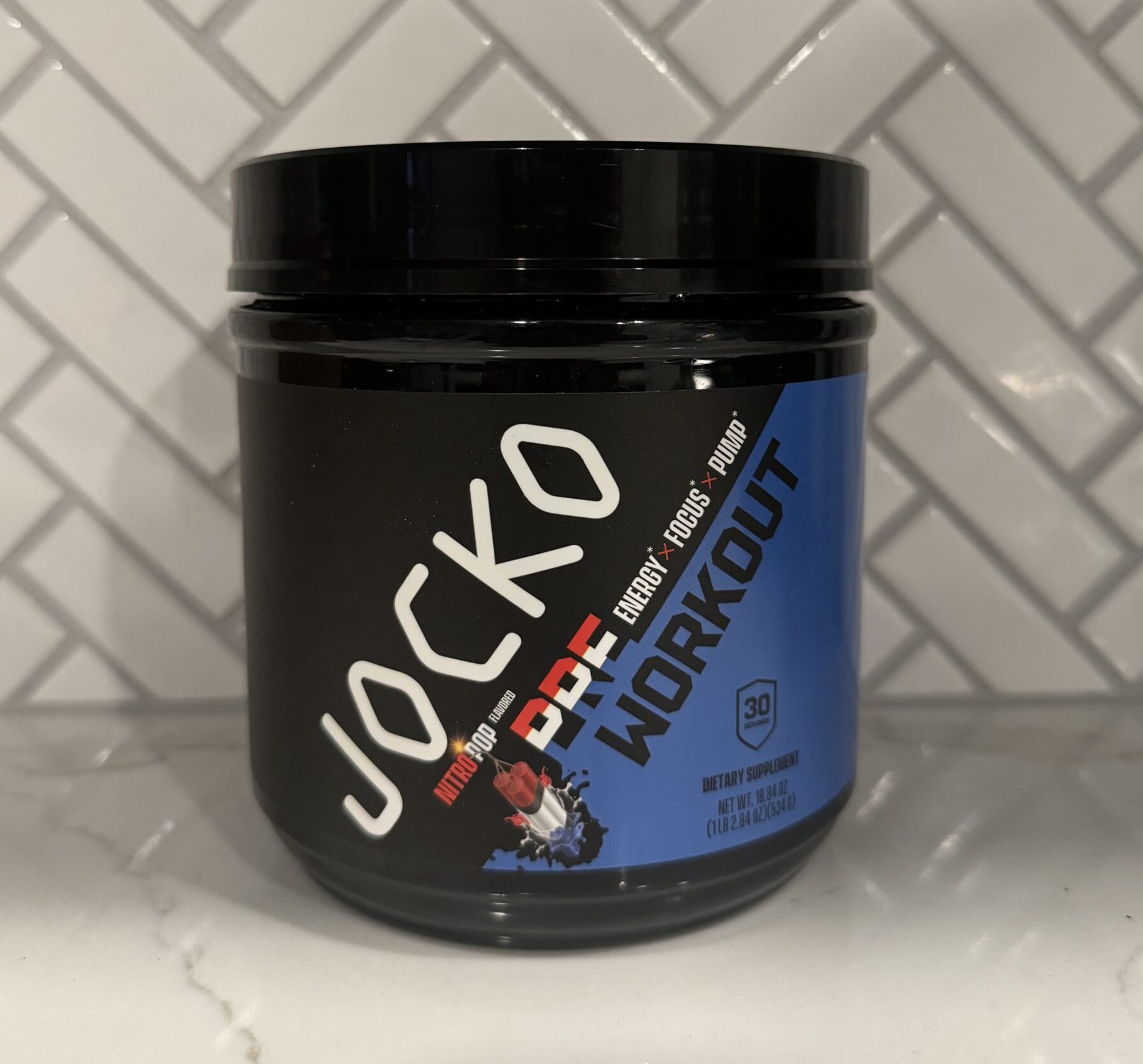 Jocko Pre-Workout Review
Seeking a power-packed pre-workout formula? Dive into our detailed Jocko Pre-Workout review and find out more about the new supplement in the Jocko Fuel line.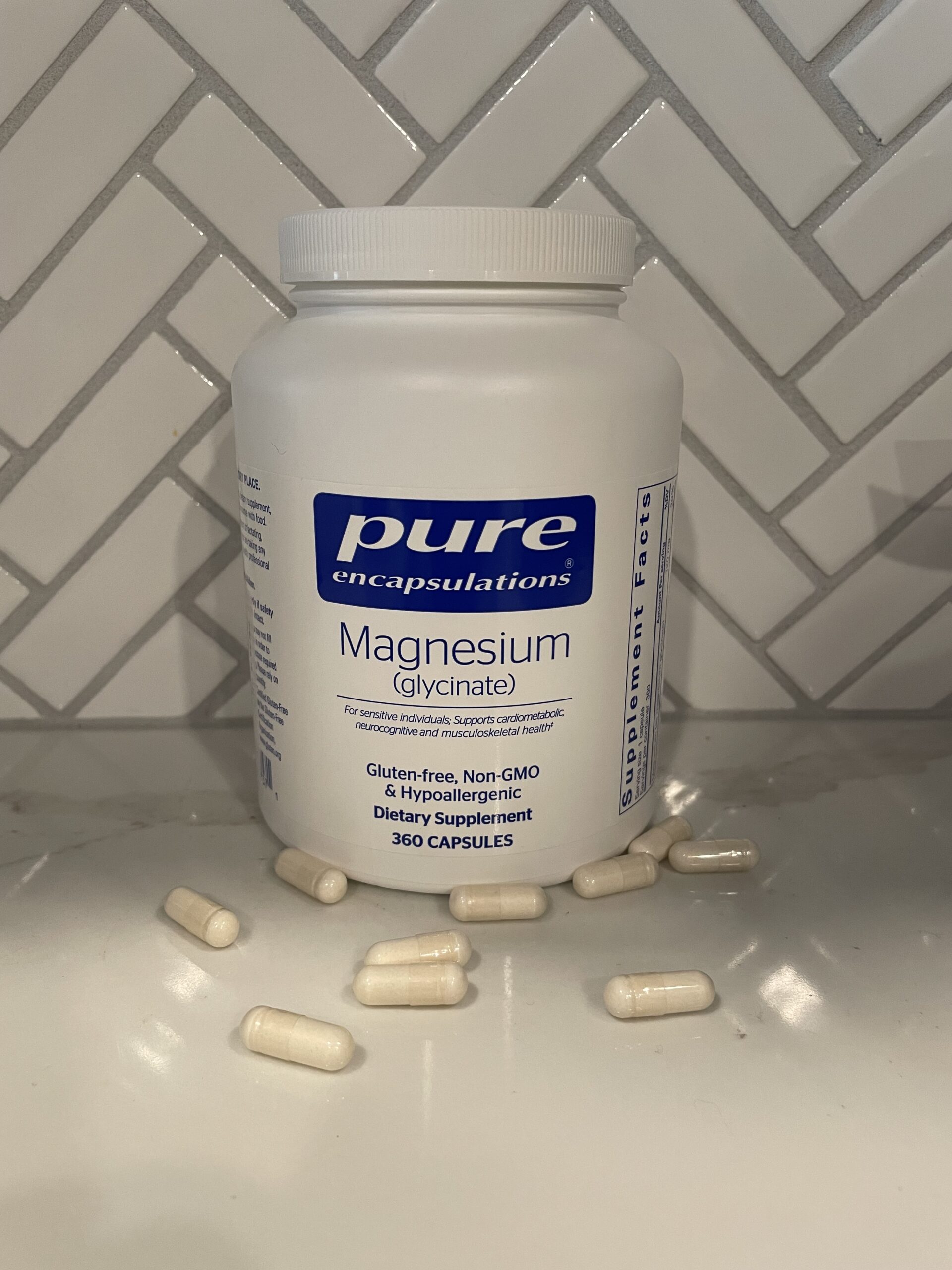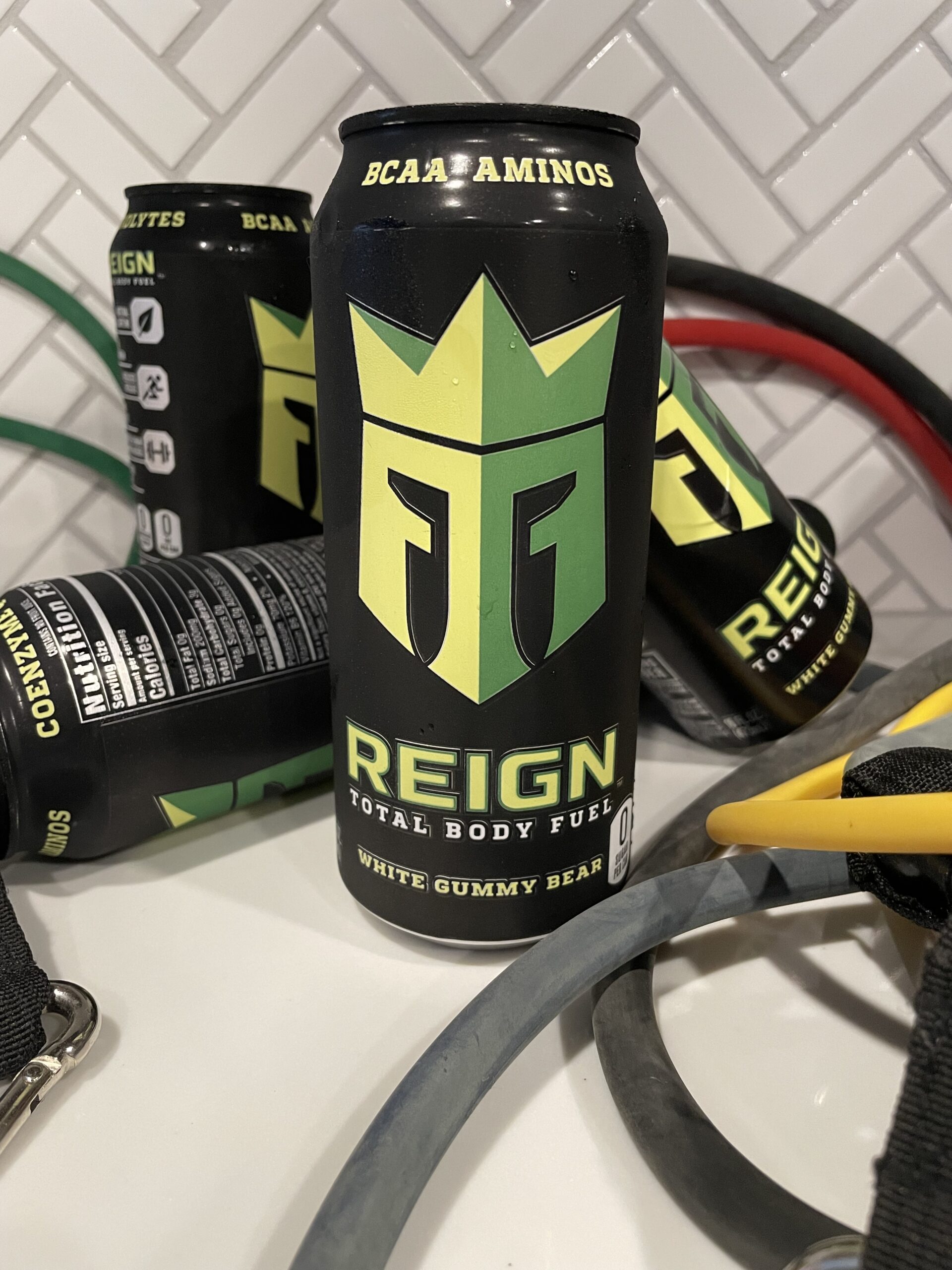 Reign Energy Drink Review
Unlock the secret to a power-packed workout with our in-depth Reign Pre Workout Review. Explore taste, effectiveness, and nutrition facts to see if this is the energy drink for you.