Beer Cheese Dip
By Bashir Murtaza · October 12th 2020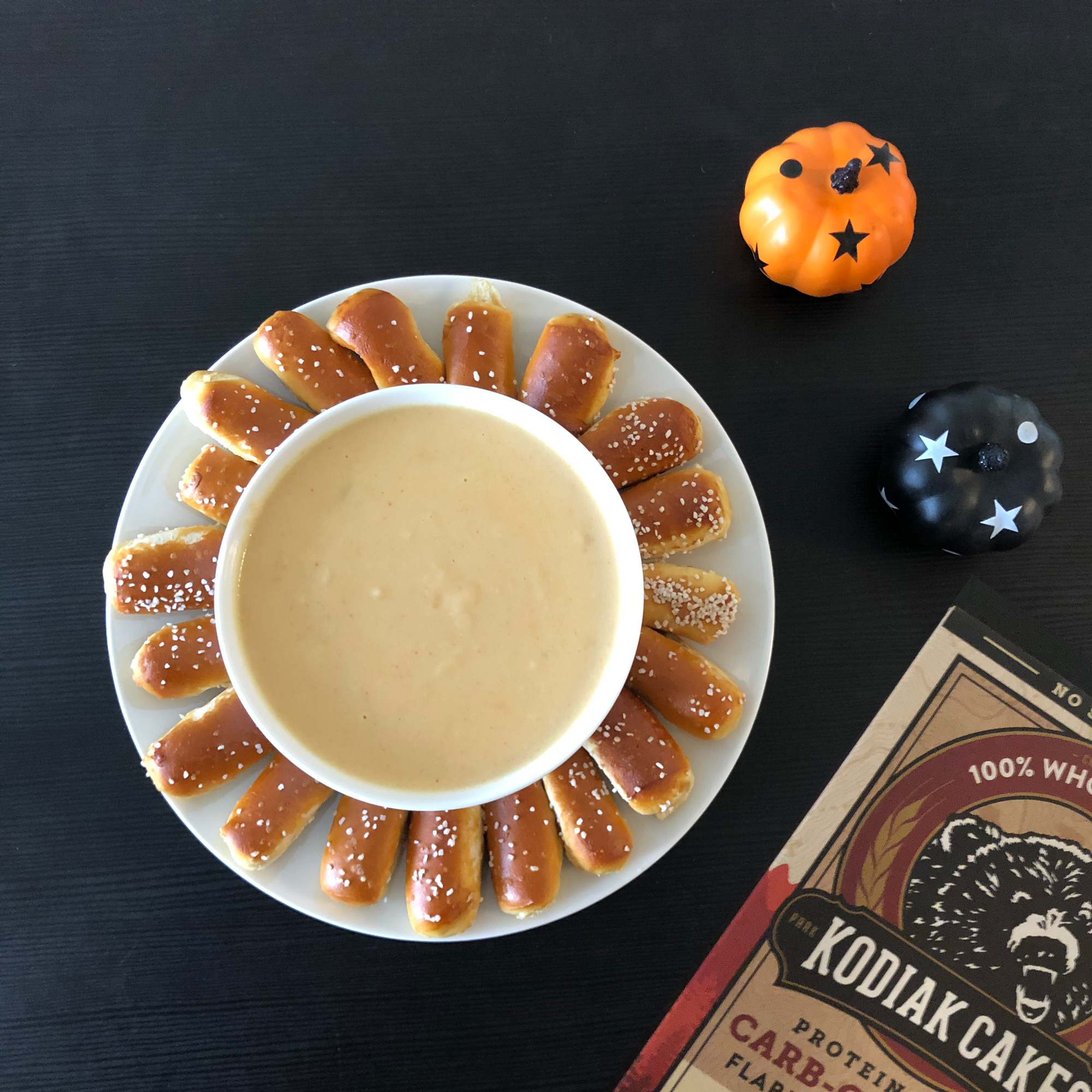 If you're looking for a new beer cheese dip that not only tastes great but also includes more protein (without detriment taste) look no further!
I'll be honest, I've only had beer cheese dip for the first time in the last 2-3 years. I had no idea what I was missing out on though!
The warm beer cheese with some pretzels is a great snack to having during October, especially during football season.
I wanted to take a bit of a twist with this recipe and somehow wanted to get more protein in this recipe. So of course, the best option is to use/add Kodiak Cake mix to it. In this case, we're using the Kodiak Cake Carb Conscious Protein Mix.
Alright, so let's get down to the ingredients for this. 
Ingredients
3 tbs of Kodiak Cake Carb Conscious Protein Mix (Or replace with flour)
1/4 tsp of salt
1 cup of whole milk
2/3 cup of beer of your choice
2 tablespoons of butter
2 teaspoons of Worchester sauce
1/2 teaspoon Dijon mustard
1/4 teaspoon of cayenne pepper or paprika
1 teaspoon of garlic powder
2 cups of sharp cheddar cheese
If you rather have a quick image you can save, here you go: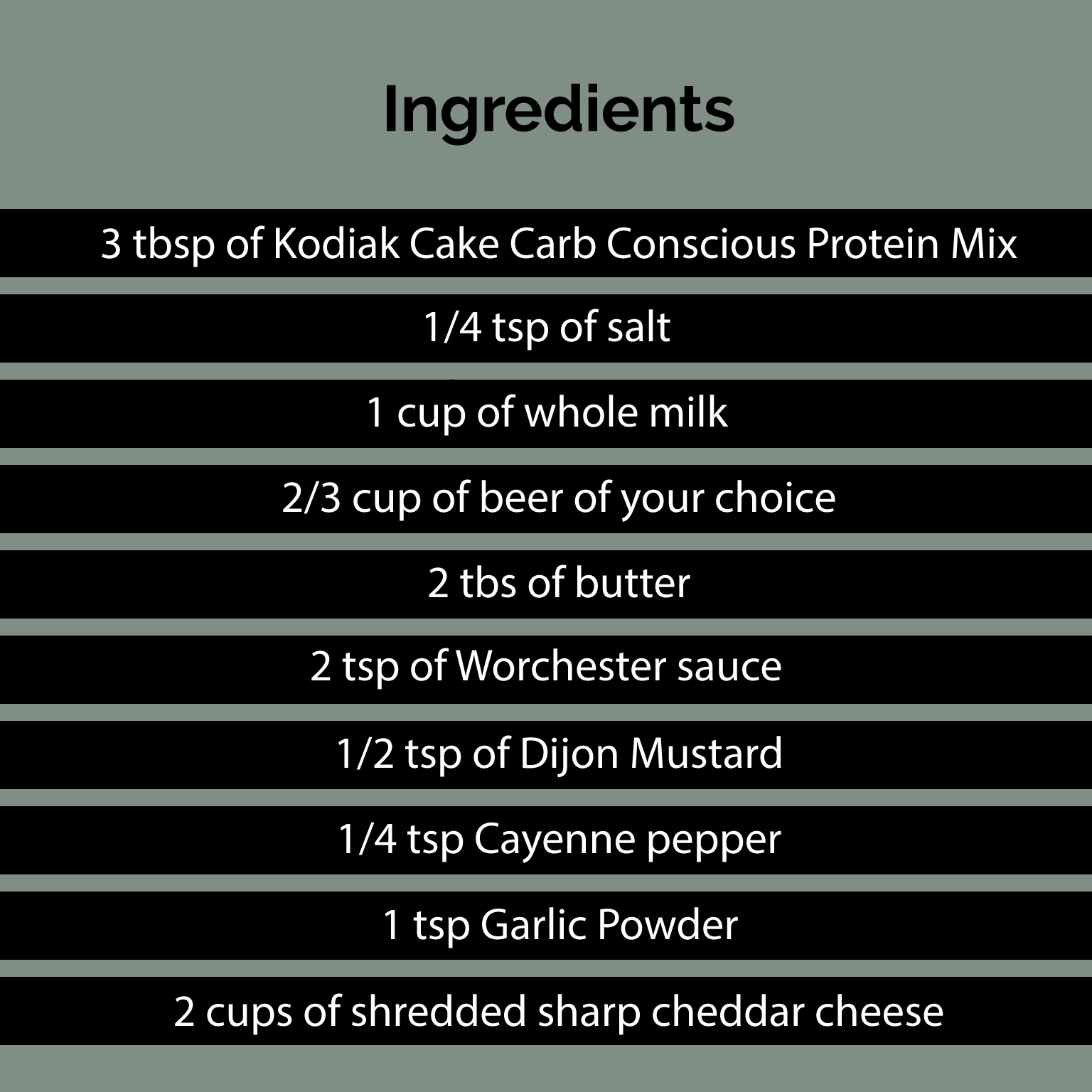 Steps
Shred cheese in a bowl
Melt butter in a saucepan on medium heat
Mix flour and Kodiak Cake mix and pour in once butter is melted
Whisk in saucepan
Add milk slowly and continue to whisk
Add other ingredients one by one and continue to whisk
Once the mixture is starting to bubble, you can take off the heat
Again, if you rather have an easy image you can save, here you go: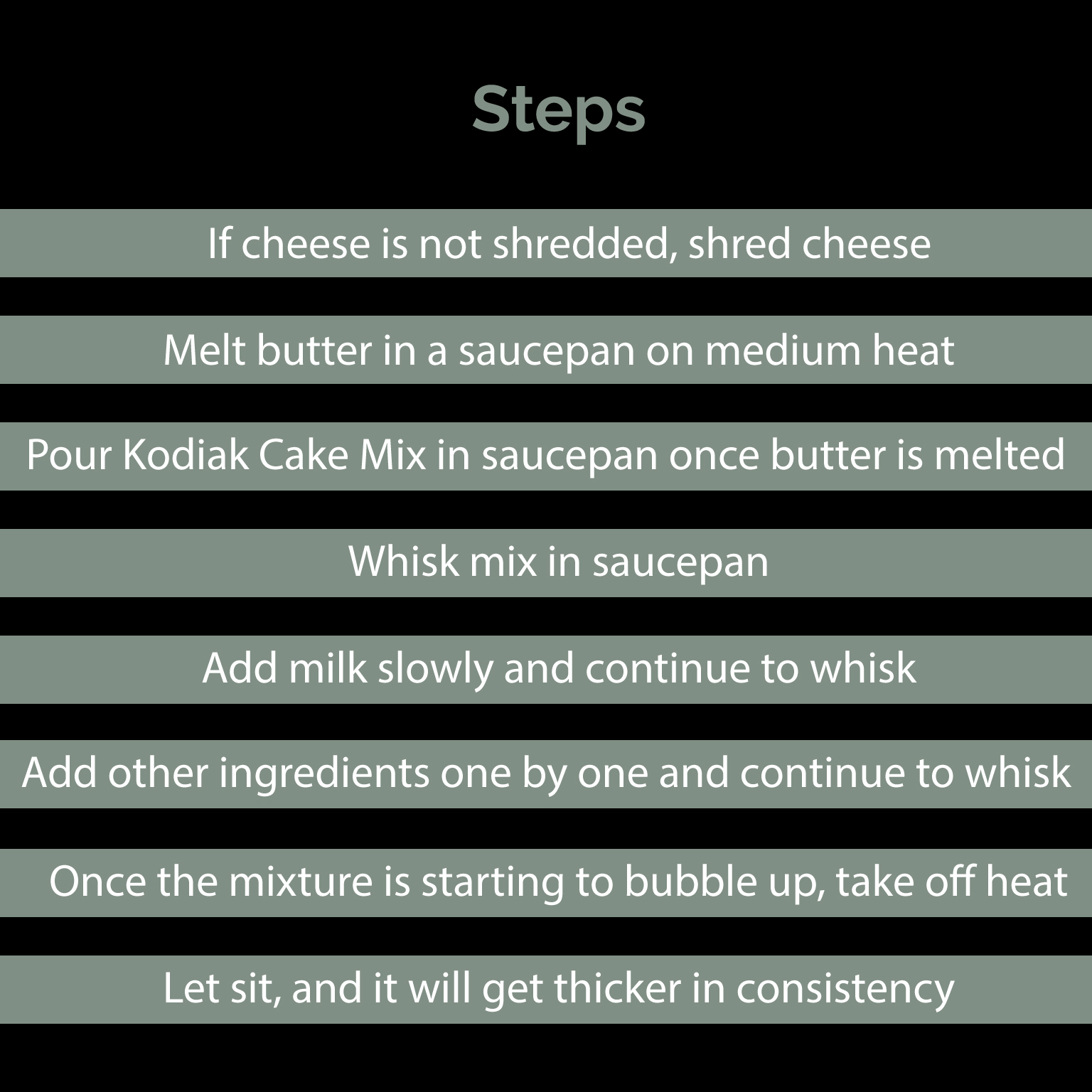 Note: The texture will get thicker the longer it sits so don't feel like you need to keep adding more Kodiak Cake mixture or flour to it.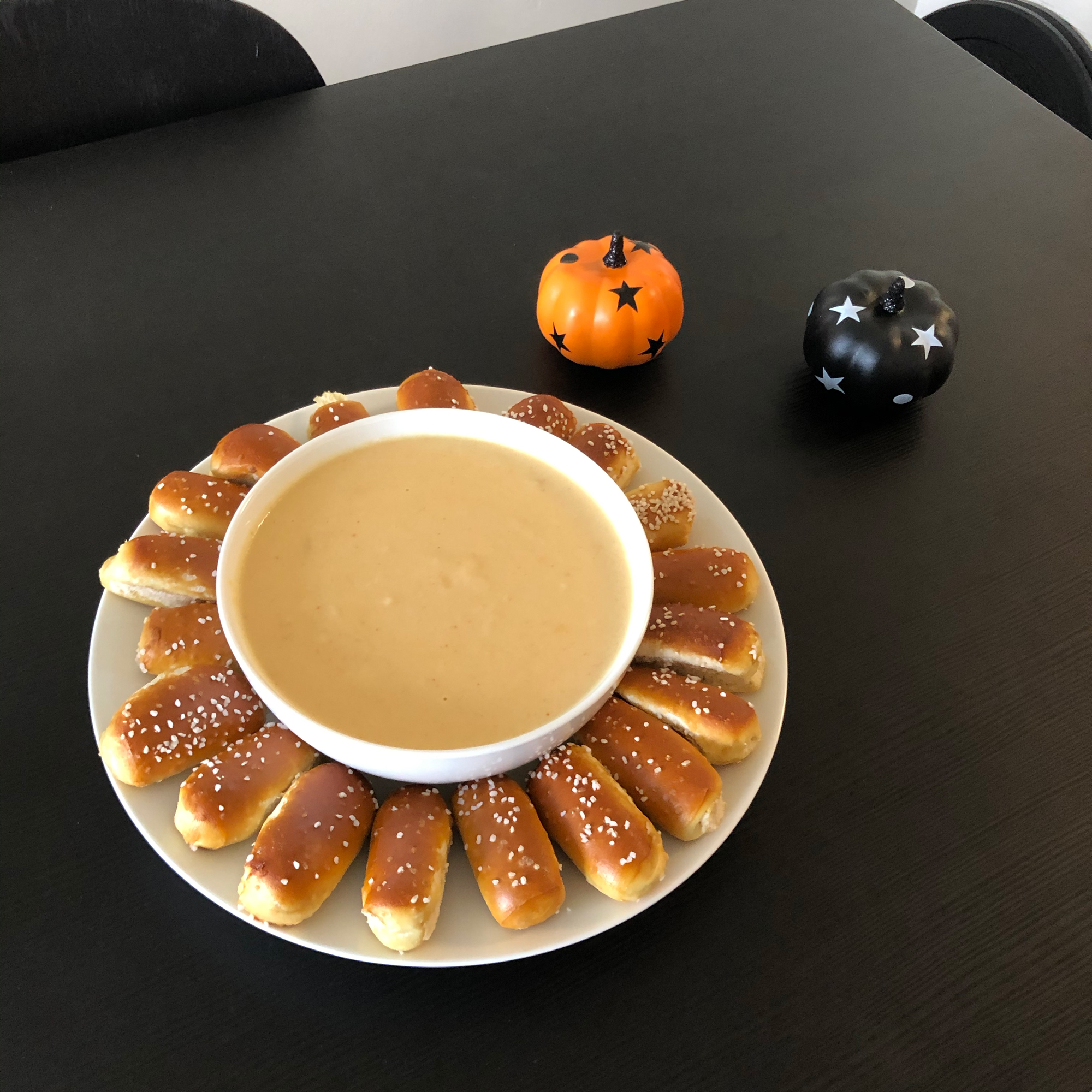 There you have it! An awesome Beer Cheese Dip that not only you can use as a dip, but as a spread as well. 
You can also refrigerate and heat up again.
If you're looking for more recipes or another traditional Football snack and that utilizes Kodiak Cakes, click here.
If you're looking for an amazing pretzel recipe, check out these Soft Pretzel Bites by Jordo's World! 
Get a Free Guide!
Enter your email below to get a FREE guide on How to Track Your Calories and Macros