BBQ Apricot Wings
By Bashir Murtaza · September 15th 2020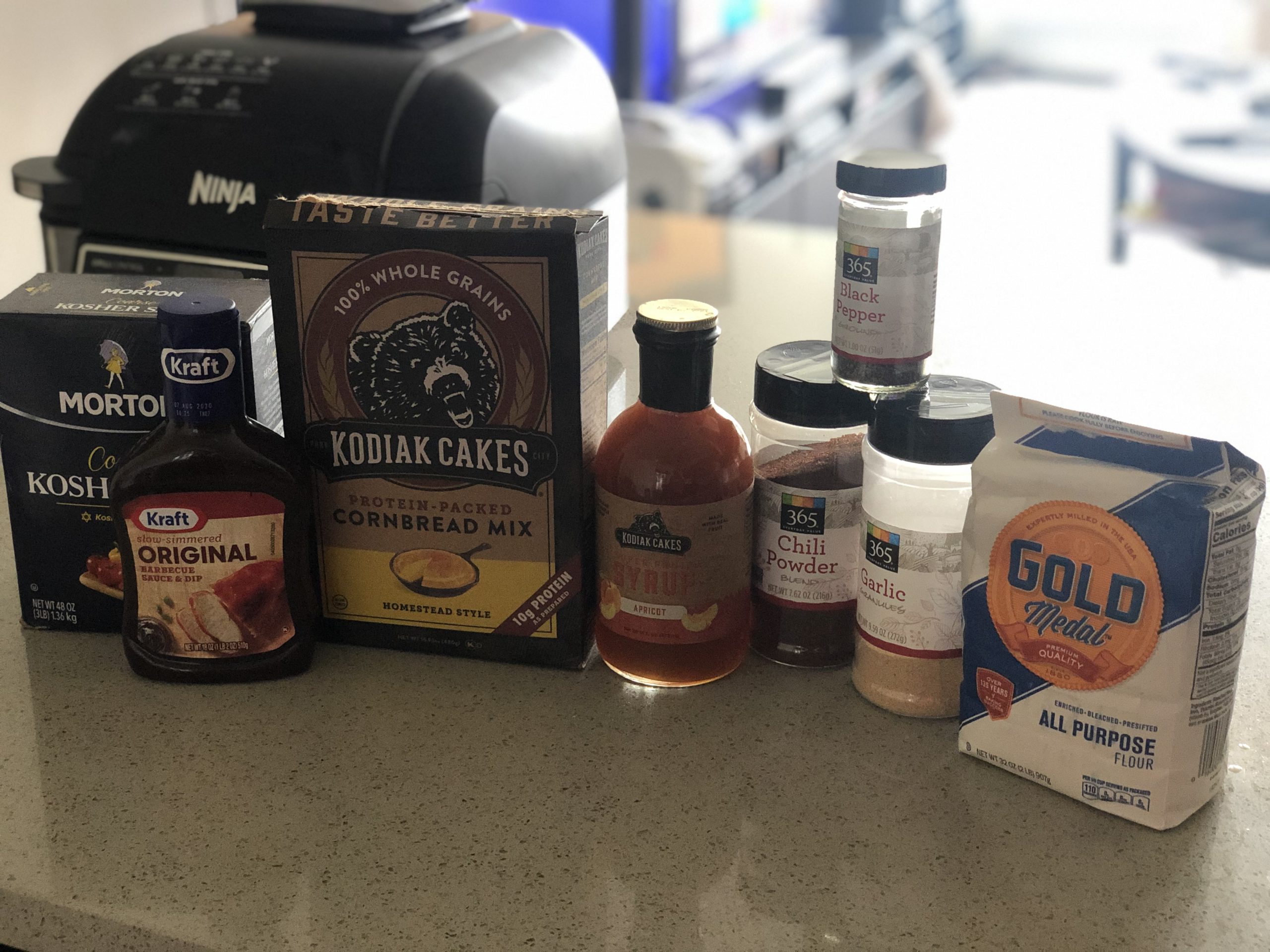 Learn how to make delicious wings just in time for Football season!
It's that time of year and football is back! There is no better way of celebrating football than having some good ole BBQ Wings. 
For this recipe though, we're going to be doing something a little bit different and using Kodiak Cakes corn mix and Kodiak Cakes Apricot Syrup to make BBQ Apricot Wings.
I know, syrup + wings don't sound like a great combination. However, this recipe doesn't make them come out sweet at all, and if anything gives a little bit of tang to it. 
As well, the Kodiak Cakes Corn Mix adds a bit more protein and fiber then you would normally find in flour. With 8 grams of protein per serving and 2 grams of fiber per serving. (1/4 cup is serving and this recipe calls for 1/2 cup so 16g of protein and 4g of fiber)
Ingredients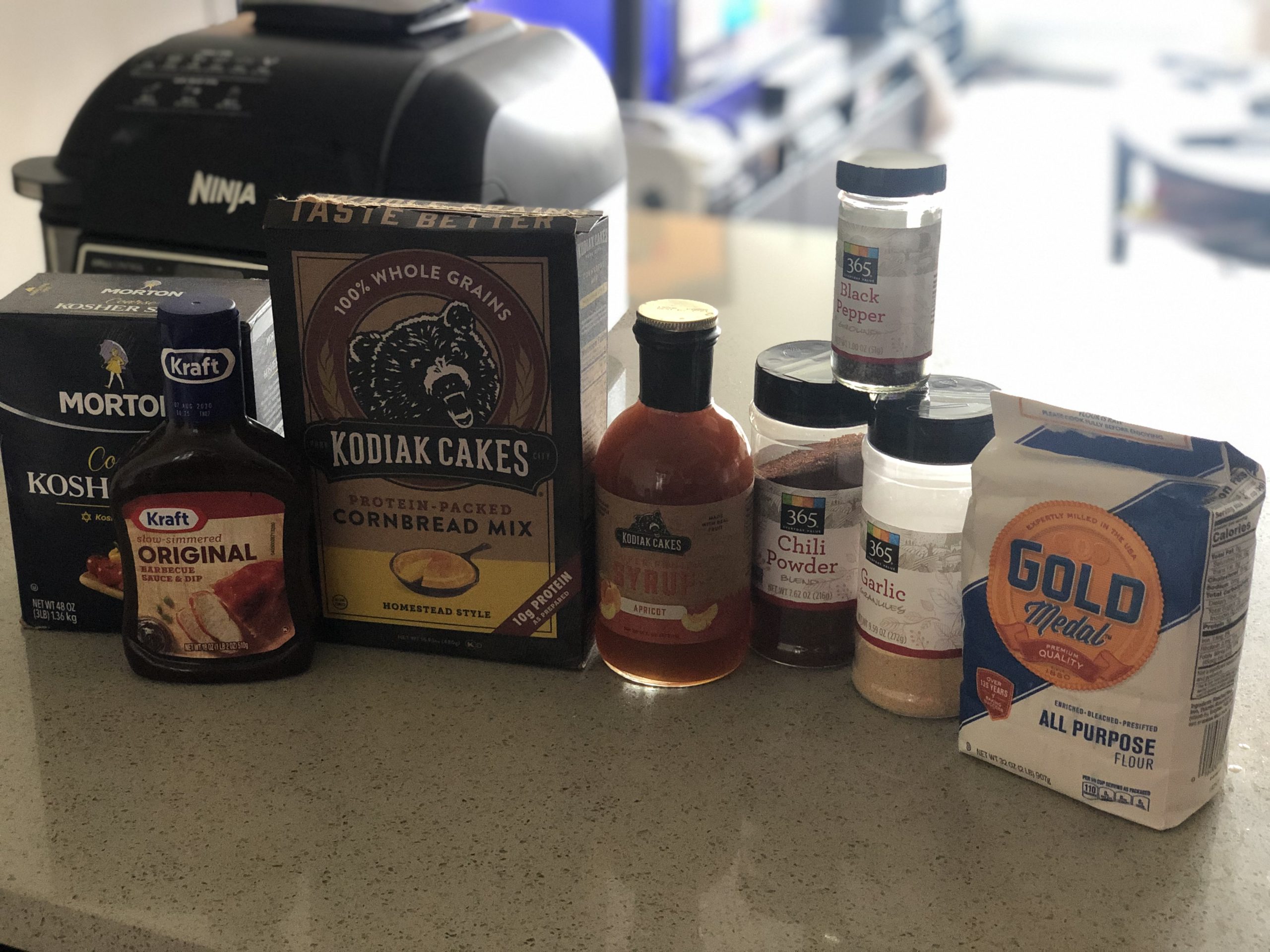 The ingredients for this recipe is fairly straight forward for the most part:
Wings
1/2 cup Kodiak Cake Cornbread mix (can replace with 1/2 cup of flour making it 1 whole cup of flour)
1/2 cup of Flour
1tsp of pepper
1tsp of salt
1tsp of chili powder
1 tsp of garlic powder
1/2 cup of bbq sauce
1tbs of hot sauce
1tbs of Kodiak Cakes Apricot Syrup (or more if you want)
Directions
Preheat oven (425) or air fryer (390)
Mix flour, Kodiak Cake Cornbread mix, and other spices together in a bowl
 Dry wings with a paper towel
Coat wings in spice/flour mix and remove any excess flour by shaking off
Once the oven or air fryer is preheated, place wings in
Then mix BBQ Sauce, hot sauce, and Kodiak Cakes Apricot Syrup in a separate bowl
Let wings cook for 25 min (oven) or 15 (air fryer) or until internal temperature reaches 165 degrees
Now, take wings out 
Coat wings in mixed sauce
OPTIONAL You can place wings back in the oven or air fryer for a couple more minutes
Take them out and enjoy!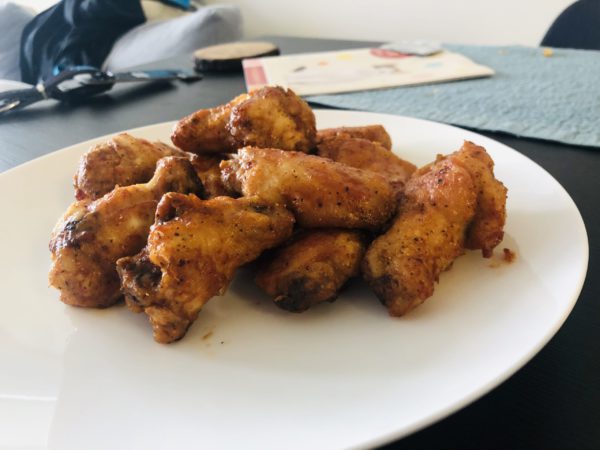 You're all set to have your BBQ Apricot Wings just in time for football season!
If you want more recipes look no further.
Go Panthers!
Get a Free Guide!
Enter your email below to get a FREE guide on How to Track Your Calories and Macros
Similar Posts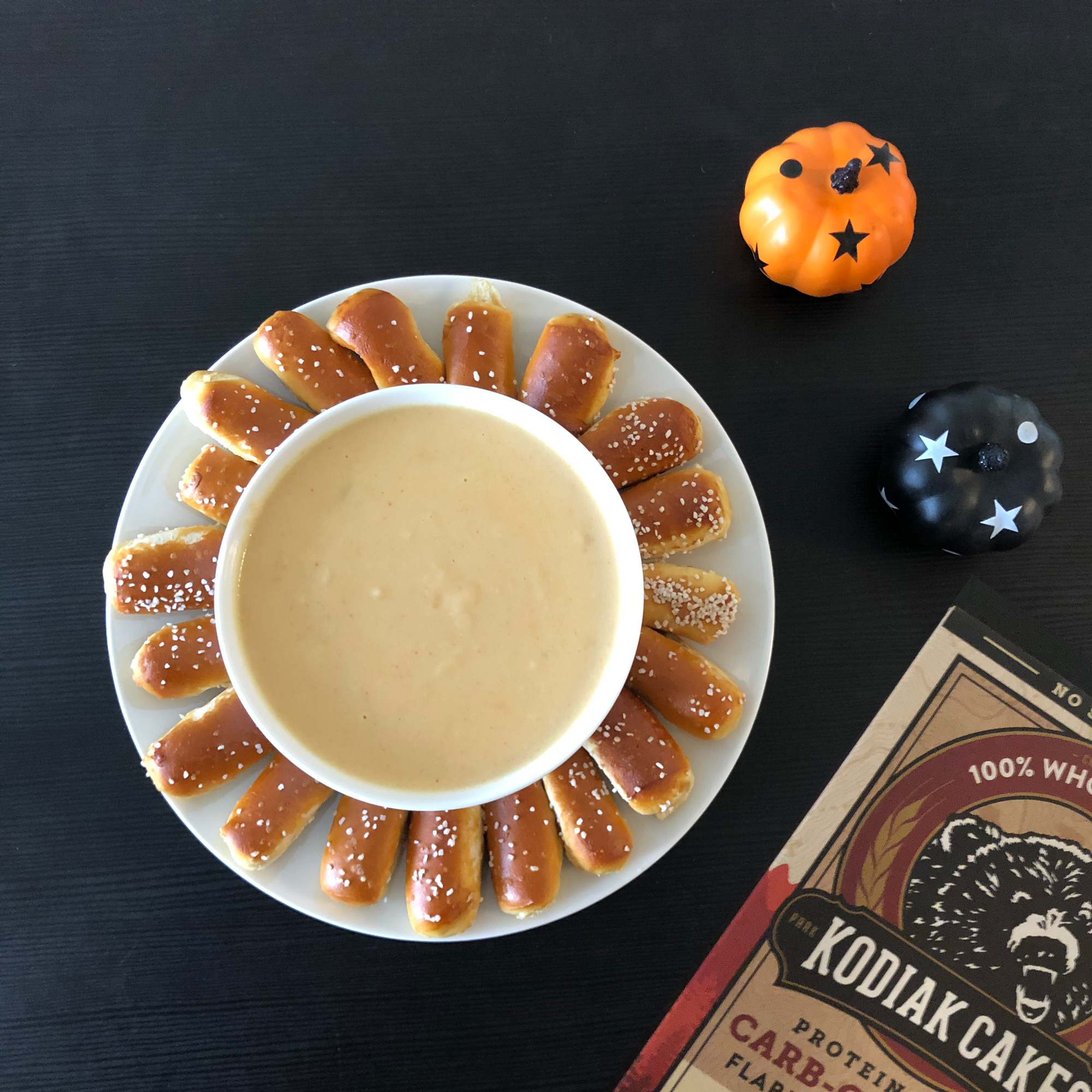 Beer Cheese Dip
If you're looking for a new beer cheese dip that not only tastes great but also includes more protein (without detriment taste) look no further!